CSPC: David Bowie Popularity Analysis
Streaming Sales
Below table lists Spotify streaming of all songs from the five albums we are studying. The Comprehensive Streaming is reached by multiplying Spotify figures by 68/26. In fact, as shown in IFPI 2015 Report, there were 68 million paying subscribers to all streaming platforms by the end of 2015. While the exact count of Spotify paying subscribers by the end of 2015 is unknown, that figure reached 20 million in June 2015 and 30 million in March 2016, thus an estimated 26 million is used as of the end of 2015.
The equivalent album sales is the division of the comprehensive streaming figure by 1500 as it is now the norm in the new industry model.
NB: as we now switched to 2017, Chartmasters.org is going to update the ratio used on this methodology as soon as official market information from IFPI gets published in order to maintain the relevancy of all figures.
Streaming Part 1 – Breaking Over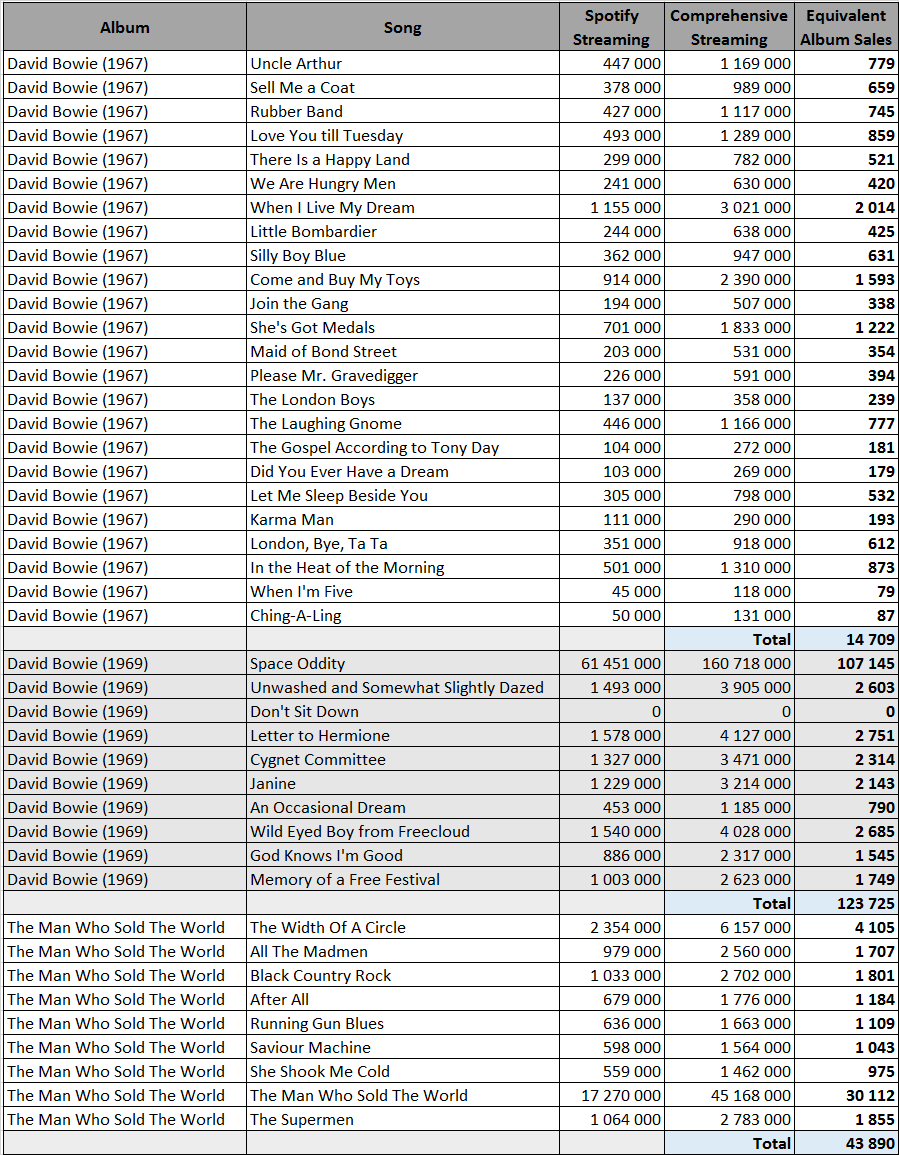 The consistency of most of those three early albums tracks is very respectable, almost all of them topping 100,000 plays and almost all as well being over 500,000 from 1969 album. Nevertheless, only two songs top 2,5 million, although they do it in great fashion.
The first is Nirvana-covered hit The Man Who Sold The Wold at 17 million while the breakthrough smash Space Oddity is up to an impressive 61 million, easily enough to make it one of the Top 100 most streamed song from the 60s. This brings a nice 124,000 album sales equivalent to its parent album.