CSPC: Billy Joel Popularity Analysis
Streaming Part 3 – Mixed results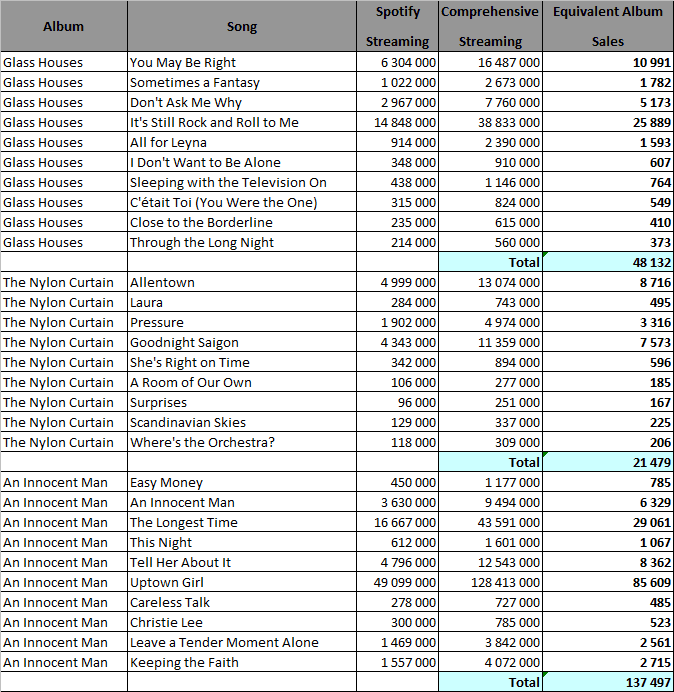 This section includes what can be considered to be one of Billy Joel's flops during his impressive career. We are talking about The Nylon Curtain that, for example, had no more than four songs above the million mark in the Spotify era and produced only one reasonably great success, Allentown, with almost 5 million streams.
Glass Houses managed a very good 48,000 CSPC's sales, driven by a number of hits, of which It's Still Rock And Roll To Me, currently not far from 15 million streams on Spotify.
In the same way, An Innocent Man appears unsurprisingly high with 137,000 equivalent albums sales fueled by several hit singles, released in physical format at the time and still doing very well regardless in spite of their relative lack of representation on Billy Joel's concerts and live albums. Amongst such hits, of course, the winner is Uptown Girl, approaching the 50 million stream total.