CSPC: Barbra Streisand Popularity Analysis
Major Compilations – without Woman In Love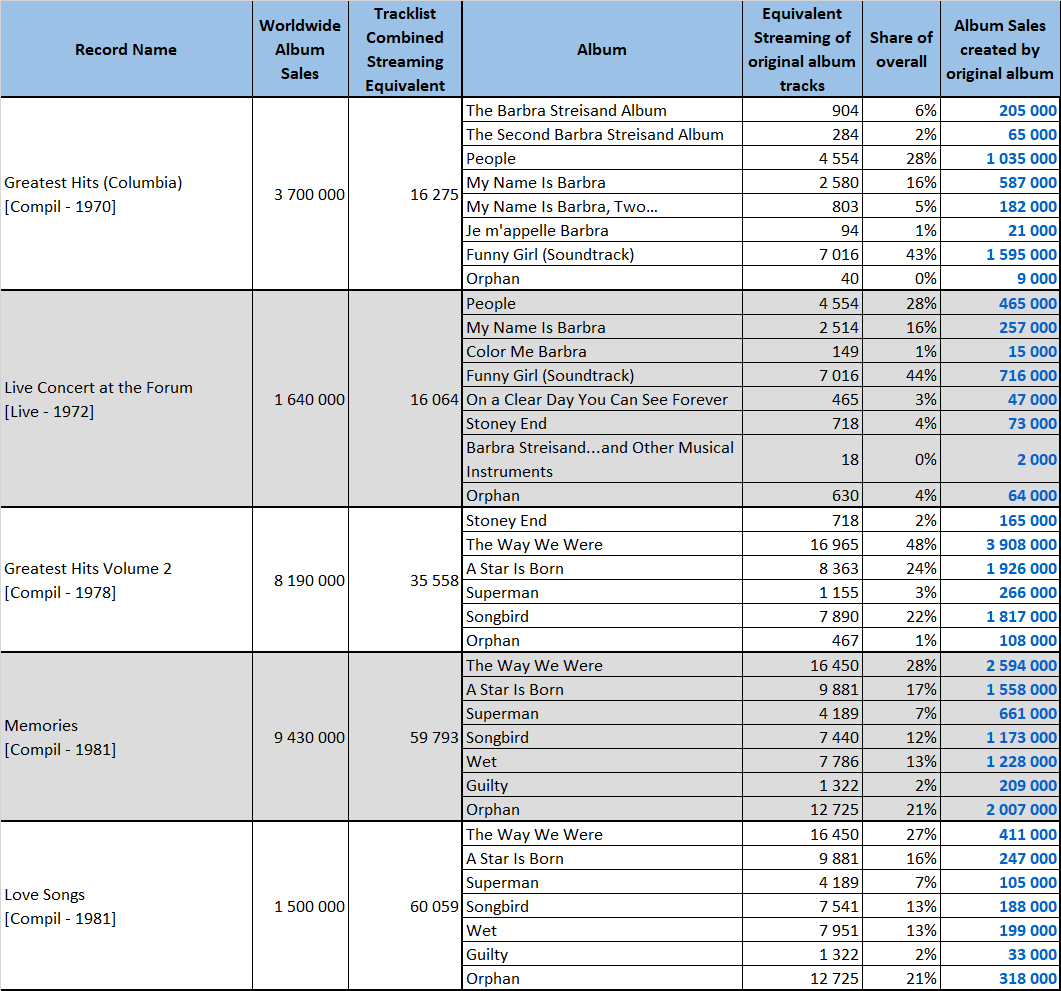 The discography of Streisand is atypical for one reason: her top selling compilations do not include her biggest hit. Her Top 2 sellers are Greatest Hits Vol 2 which pre-dates the era Guilty, thus excluding Woman In Love, and Memories, a compilation released just after Guilty as a complementary item rather than a replacement item, thus also excluding the 1980 global #1 song.
It raises one big question, which songs, and by extension which studio albums, provided their appeal?
Packages which cover her 60s songs (Greatest Hits and Live at the Forum) are by both People and Funny Girl. Greatest Hits Vol 2, Memories and its UK-version Love Songs cover her 70s material. They are powered by songs from most 1974-1979 albums since almost all of them included million selling singles. The strongest of them is The Way We Were which was indeed a huge catalog seller until 1977, before being cannibalized by the best of set from 1978.