CSPC: ABBA Popularity Analysis
Part 5 – Local Compilations I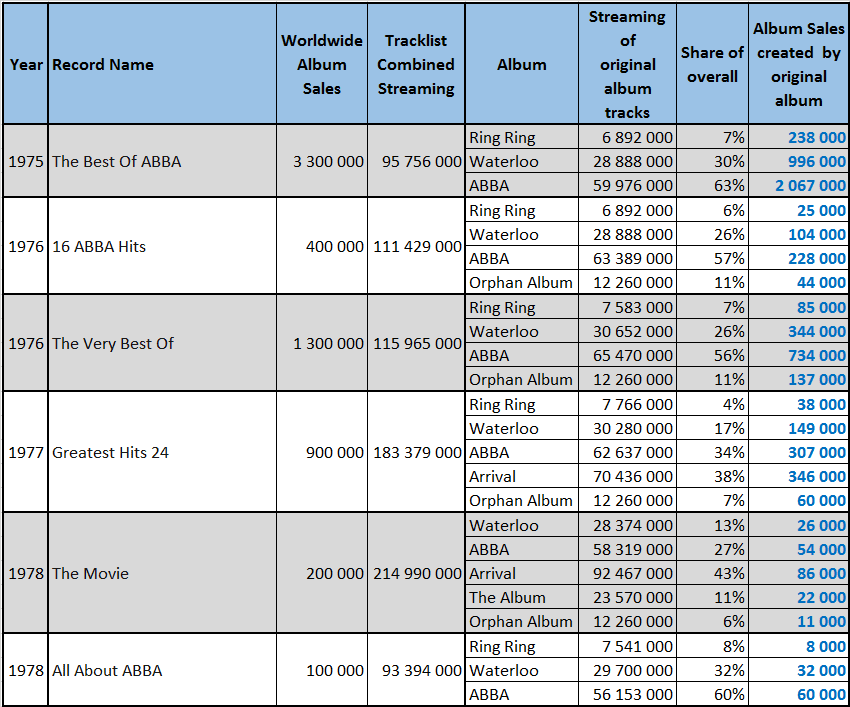 Local doesn't mean weak. The Best Of ABBA was released only in Oceania and in German-speaking countries but still sold a gigantic 3,3 million on those territories, even becoming Australian biggest selling album ever at the time.
It hasn't break records in Germany in spite of being huge. It could have break some records if 16 ABBA Hits and The Very Best Of weren't two more German-language countries releases that divided sales into all those packages. In fact, from 1976 to 1981, ABBA sold the insane total of nearly 3 million best of albums in Germany alone.
As several of those albums came very early in their career, those sets sold mostly on the back of ABBA album hits, which brought in 3,4 million sales for those LPs alone.