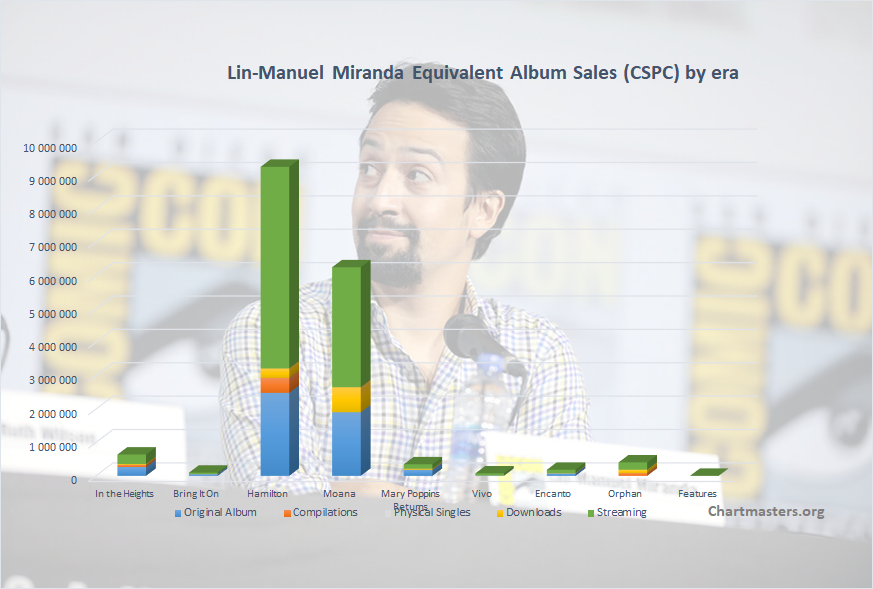 Although you possibly never heard about him, Lin-Manuel Miranda is one of the most decorated artists of our day.
Responsible for smash cast recording Hamilton as well as Moana's soundtrack, he will impact 2022 with another big album from Disney's roster, Encanto.
Today we wonder if his commercial live up to the hype of his resume which is filled with Grammy Awards, Tony Awards, Emmy Awards, Pulitzer Prizes, and more prestigious honors?
View More