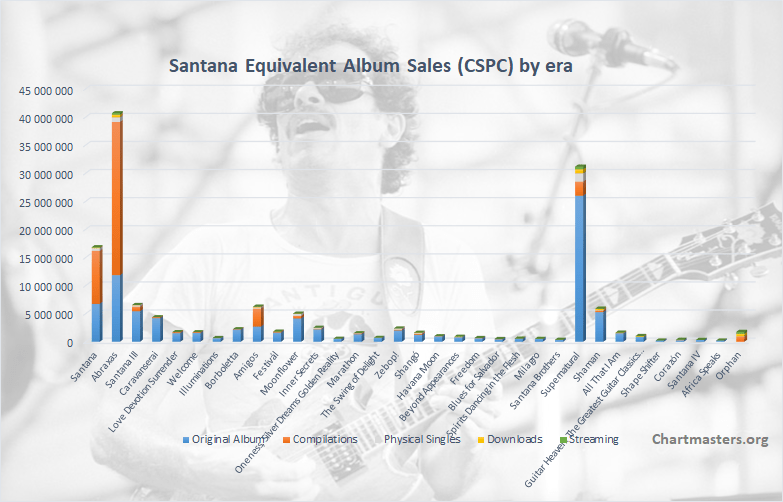 If there was a doubt, American rock band Santana proved that it is possible to sell a lot of records without a real lead singer.
It does take a genius guitarist and unstoppable tracks like Black Magic Woman, Oye Como Va, Smooth and Maria Maria.
Get to know Santana
Who are Santana?
Santana are an American rock band from California, active since 1966. They are led by Mexican-born American guitarist Carlos Santana, the only member who remaining part of the formation through the years.
How many albums have their released?
The band issued 25 studio albums, from 1969's eponymous effort to 2019's Africa Speaks, on top of 7 albums credited to Carlos Santana instead.
Abraxas (1970), Santana III (1971), Supernatural (1999), and Shaman (2002) have been US #1 albums, while they've got top 10 studio albums during each of the last 6 decades.
What's their musical style?
Santana could have been one more blues rock or psychedelic rock band from late 60s / early 70s. The talent as well as the roots of Carlos Santana made them different as they incorporated Latin sounds to their music, through both instruments and vocals, while jazz elements were later added too.
Their albums include a great share of instrumental songs. From late 90s to 2010, they took a pop direction, heavily featuring guest vocalists, until returning to their classic Latin – Rock – Jazz fusion since 2012.
After funding his band in 1966, Carlos Santana struggled several years until getting a record deal for him and his colleagues.
It wasn't easy to sell the concept of a Latin-charged blues rock music to the music industry. It worked better with the general public.
Their first 3 LPs, Santana, Abraxas and III were all smash albums. During the next half-century they went through many ups and downs while continuing to explore new directions artistically speaking.
An outstanding touring force with nearly 3,000 concerts to date, how successful has been the band in terms of records sales?
As usual, I'll be using the Commensurate Sales to Popularity Concept in order to relevantly gauge their results.
This concept will not only bring you sales information for all Santana's albums, physical and download singles, as well as audio and video streaming, but it will also determine their true popularity.
If you are not yet familiar with the CSPC method, the next page explains it with a short video. I fully recommend watching the video before getting into the sales figures. Of course, if you are a regular visitor feel free to skip the video and get into the figures.
The Commensurate Sales to Popularity Concept (CSPC)
There are two ways to understand this revolutionary concept. The first is the Scribe video posted below. If you are unaware of the CSPC method, you will get the full idea within just a few minutes.
If you are a mathematical person, and want to know the full method as well as formulas, you can read the full introduction article.
Now let's get into the artist's sales figures in detail in order to apply this concept and define the act's true popularity!
Santana Albums Sales

Original Album Sales – Comments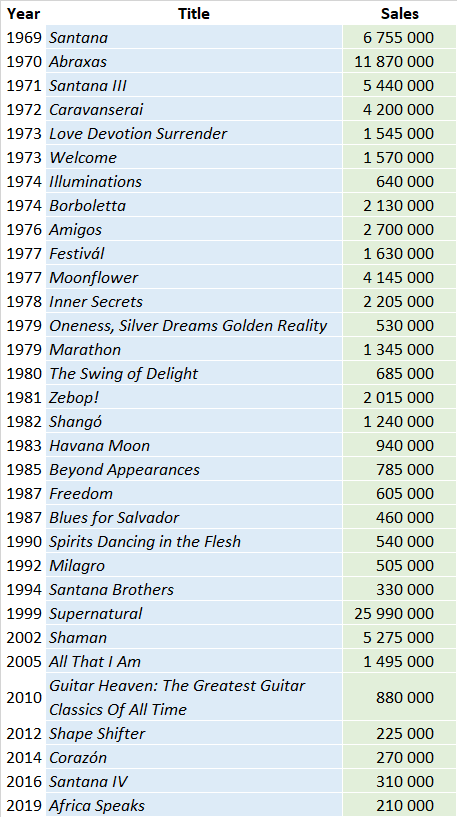 In the wake of their Woodstock appearance, Santana started their career strongly with 4 consecutive great sellers.
They were especially strong in the US where they added for 75 weeks charted inside the Top 10.
Although they were on their way to become even bigger seller, their catalog appeal was quickly diminished by the release of 1974's Greatest Hits. This package will appear inside the compilation section later on.
In 1973, we met Love Devotion Surrender, the first credited to Carlos Santana rather than Santana.
We decided to factor in these releases still since the band itself was a project entirely driven by Carlos Santana and his musicians often contributed to his 'solo' albums, too.
Up to 1981, all their albums sold about 1.5 million give or take a million.
While not record breaking, sustaining these numbers with as many as 12 albums over a period of 8 years is good enough.
Among them, Amigos was a big hit in many European countries while Moonflower sold over 4 million units thanks to early hits being part of its tracklist in live versions.
While Shangó still sold over a million, it was the start of a negative spiral for the band.
Releases from 1983 to 1994 all failed to hit a million global sales. At this point the band found themselves with no record deal anymore.
It is when Carlos Santana managed to convince legendary producer Clive Davis, who first hired him 3 decades earlier, that he would be able to sell large numbers again with songs featuring popular singers and with formats more fitting to radio stations.
He fulfilled his promise with the release of Supernatural, the greatest commercial comeback in the history of music.
The album, supported by two monster singles Smooth and Maria Maria, debuted at #19 in the US. It was already a miracle as the band had been missing the top 100 for nearly a decade.
By its 9th week, the album entered the top 10, in its 18th, it was at #1, by week 37, Supernatural was certified for 10 million sales in the US alone.
This success was just as amazing elsewhere with global sales climbing to 26 million units to date.
Of course, with Carlos Santana well past 50, this magnitude of success wasn't going to last.
Shaman still sold over 5 million copies, with All That I Am and Guitar Heaven standing around a million.
Since 2012, with the market collapsing, they secured over 200,000 units per release.
It all adds up to almost 90 million sales with studio albums alone.
Santana Songs Sales

Physical Singles Sales

As a reminder, the weighting is done with a 10 to 3 ratio between one album and one physical single.
In late 1969, Santana made their first entry on Billboard Hot 100 with Jingo charting at #56. The song was a #1 in Belgium, #2 in Spain and #4 in the Netherlands.
With low but relevant sales for several months in larger markets, it went on to add for over 400,000 units.
Only 3 months later, Evil Ways became a top 10 (#9) hit in the US. With small sales elsewhere and a 1972 reissue, it shifted over 1 million copies in total.
Black Magic Woman was even bigger, on its way to #4 in the US. It also sold well over 150,000 copies in Japan, their first big success there. At 1.3 million copies, it remained the band's largest selling physical single for many years.
Oye Como Va came close with again sales in excess of a million with a #13 peak in the US and top 20 placing in many countries.
Samba Pa Ti sold almost 400,000 copies. The song became their first charted hit in the UK when it landed at #27 in 1974, 4 years after the album release.
Everybody's Everything pursued their successful run in the US with a #12 peak, en route for nearly half a million sales.
After No One To Depend On, the band entered a difficult phase with poor singles sales.
After 5 years of drought, Europa went to #1 in Spain, #2 in Italy while selling well in both France and Japan too.
One year later, in 1977, She's Not There was a hit in the Anglosphere, going to #11 in the UK, #27 in the US, #4 in Ireland, #19 in Australia and #9 in New-Zealand, while reaching the top 10 in both Belgium and the Netherlands. It sold over 800,000 units.
More tracks reached sales in 6 digits during the next years, especially US Top 20 hits Winning and Hold On.
Say It Again recorded decent numbers in 1985, after which the group faced an extended period of dismal sales.
By 1998, it had been 10 years since none of their singles shifted even 10,000 copies.
In 1999, Smooth took the world by storm. Featuring Matchbox 20 singer Rob Thomas, the single scored an historical run inside the Billboard Hot 100.
12 weeks at #1, 30 weeks top 10 and 58 weeks on charts made it one of the best performers of all-time in all these categories.
The song became #1 the week of the 30th birthday of their first entry, the longest wait ever until logging the first chart topper.
Of course, the track enjoyed massive airplay – the most aired post-1998 song in the US to date – but also gigantic sales.
It moved 1.5 million pure sales in this country alone even though the market had dropped 35% from 1997 to 1999.
#3 in the UK, #4 in Australia and top 20 or top 40 in most relevant markets, the song sold over 2.1 million units in total.
Then came Maria Maria. Released after the album had already moved great units, the single still went on to sell like hot cakes.
10 weeks #1 in the US, it was the highest selling CD single from 2000 with 1.3 million sales.
The track was also a super hit in countries were Smooth wasn't so strong like France and Germany. In both, it went to #1 and cracked the half a million mark.
While it isn't visible in its physical sales single Latin markets had given up that format for long back then, a third single from the album became a giant hit there, Corazon Espinado.
This highlights well the group's ability to attract different countries with songs fitting to different audiences.
Later on, the popularity of the group faded as did physical singles sales in general. They sold a career total of 15 million units in this format.

Digital Songs

As a reminder, the weighting is done with a 10 to 1,5 ratio between one album and one digital single.
As illustrated previously, Santana often appealed to different countries depending on the style or the language of their songs.
This limits the potential of digital sales, a format that was hardly democratic.
In fact, a few markets dominated massively this sales avenue, most notably the US and South Korea.
Their top performing track in both countries, it's then natural to see Smooth leading the way with a healthy tally of 2.54 million digital sales.
At 2 million is Into the Night. With Nickelback's Chad Kroeger providing vocals, the track quickly moved past a million units in the US.
Another strong US performer is the bronze finisher Black Magic Woman which claims 1.37 million sales.
Maria Maria, which shined the most in markets that became weak digital areas, still sold over a million too.
1970's Latin classic Oye Como Va impresses at almost 1 million. Samba Pa Ti, Europa, Corazon Espinado and The Game of Love all shifted over half a million sales.
While these tracks faced the test of time with success, some others haven't been so good at this game.
Not completely forgotten, classic songs from their debut album aren't as strong anymore. This is true for Evil Ways, Jingo as well as Soul Sacrifice.
No One To Depend On and Everybody's Everything are pretty weak with barely 100,000 units combined.
She's Not There, Winning and Hold On are more tracks, all US Top 30 hits, which disappeared lately.
The group sold over 16 million downloads and ringtones in total.

Streaming
Streaming is made up of audio and video streams. Our CSPC methodology includes both to better reflect the real popularity of each track. The main source of data for each avenue is respectively Spotify and YouTube.
To factor in the growing impact of multiple Asian countries where these platforms aren't always the go-to site for music streaming, more sources have been added.
In order to account for their real popularity in each relevant country, the below sources have been used along with the mentioned ratios that reflect the market share of each area.
Audio Streams
– South Korea : Genie streams * 3.05 (consistent with Gaon streaming numbers)
– Japan : AWA streams * 100/5.5 (AWA has 5.5% of the Japanese streaming market)
– Elsewhere : Spotify streams * (370 – 8.5 – 9.5 – 33 – 9) / 207 (370 million global subscribers minus 8.5 million from South Korea minus 9.5 million from Japan minus 33 million from China divided by the number of Spotify only users minus 9 million more Asian users) + Genie streams * 3.05 (uses Genie rather than Spotify to extrapolate markets like Taiwan, Thailand and Vietnam)
Video Streams
– China* : Xiami streams * 125/6.5 (Xiami has just over 5% of the Chinese streaming market)
– Elsewhere : Youtube views
*since 96.4% of Chinese streaming platforms are free users, that paid-for users pay less than $2 a month and that they are also used as video streaming platforms, their streams are weighted in par with YouTube streams.
Audio Stream value – 1500 plays equal 1 album unit
Video Stream value – 11,750 views equal 1 album unit
Equivalent Albums Sales (EAS) = ( Spotify * 310/207 + Genie * 3.05*2 + AWA * 100/5.5 ) / 1500 + ( Xiami * 125/6.5 + YouTube ) / 11750
Top Hits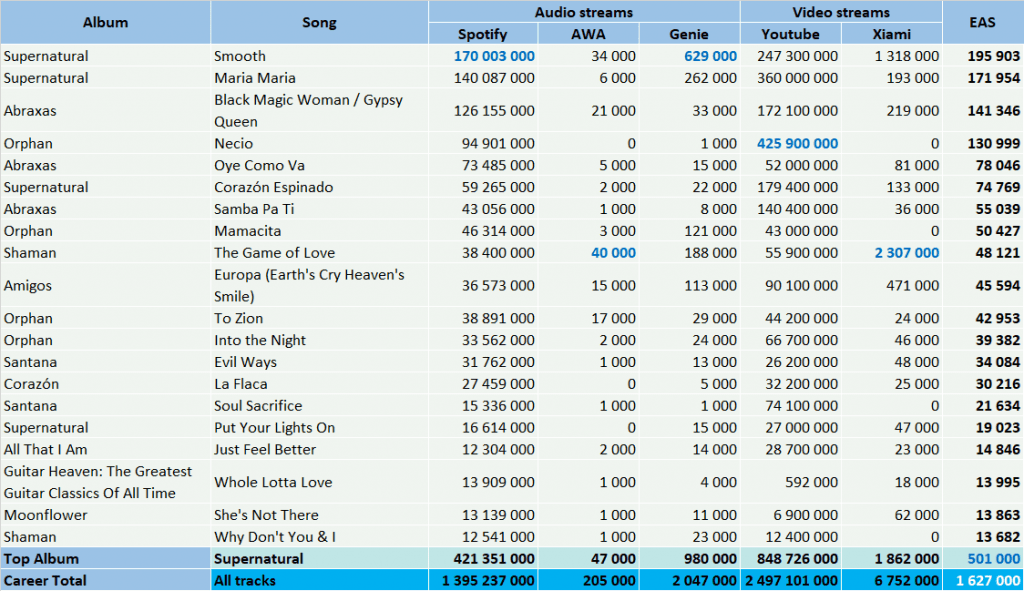 Strong Spotify streams grant Smooth the leading spot among the most streamed tracks from Santana.
At 170 million, it is followed by a not-so-distant second, Maria Maria, at 140 million. Black Magic Woman is close behind at 126 million.
Necio, a Romeo Santos song on which Carlos Santana features, has the best score on YouTube with over 400 million, while Maria Maria is at 360 million.
In Asian platforms, Smooth dominates in South Korea while The Game of Love is the surprising master in both Japan and China.
We can notice that Spanish-language songs perform very poorly in Asia, but quite well on YouTube, a platform heavily used in Latin America.
Supernatural is the obvious #1 among albums with just over 500,000 equivalent album sales from streams. Not bad for a 1999 album.
Full catalog breakdown
If you are familiar with the artist's catalog and want to check details of each and every song, you can access to all of them right here.
Keep yourself up to date
Our website provides you a fantastic tool which fetches updated Spotify streams as you request them, use it to watch these results grow day after day!
Santana compilations sales
It sounds fairly logical to add together weighted sales of one era – studio album, physical singles, downloads, streams – to get the full picture of an album's popularity. For older releases though, they also generate sales of various live, music videos and compilation albums.
All those packaging-only records do not create value, they exploit the value originating from the parent studio album of each of its tracks instead. Inevitably, when such compilations are issued, it downgrades catalog sales of the original LP.
Thus, to perfectly gauge the worth of these releases, we need to re-assign sales proportionally to its contribution of all the compilations which feature its songs. The following table explains this method.
The distribution process

How to understand this table? If you check this example of Santana's Greatest Hits, these figures mean it sold 13,365,000 units worldwide.
The second statistics column means all versions of all the songs included on this package add for 335,302 equivalent album sales from streams of all types.
The second part on the right of the table shows how many equivalent streams are coming from each original album, plus the share it represents on the overall package.
Thus, streaming figures tell us songs from Abraxas are responsible for 50% of the Santana's Greatest Hits tracklist attractiveness, which means it generated 11,223,000 of its 13,365,000 album sales, and so on for the other records.
Compilations sales figures listing

Full Length related records Sales – Summary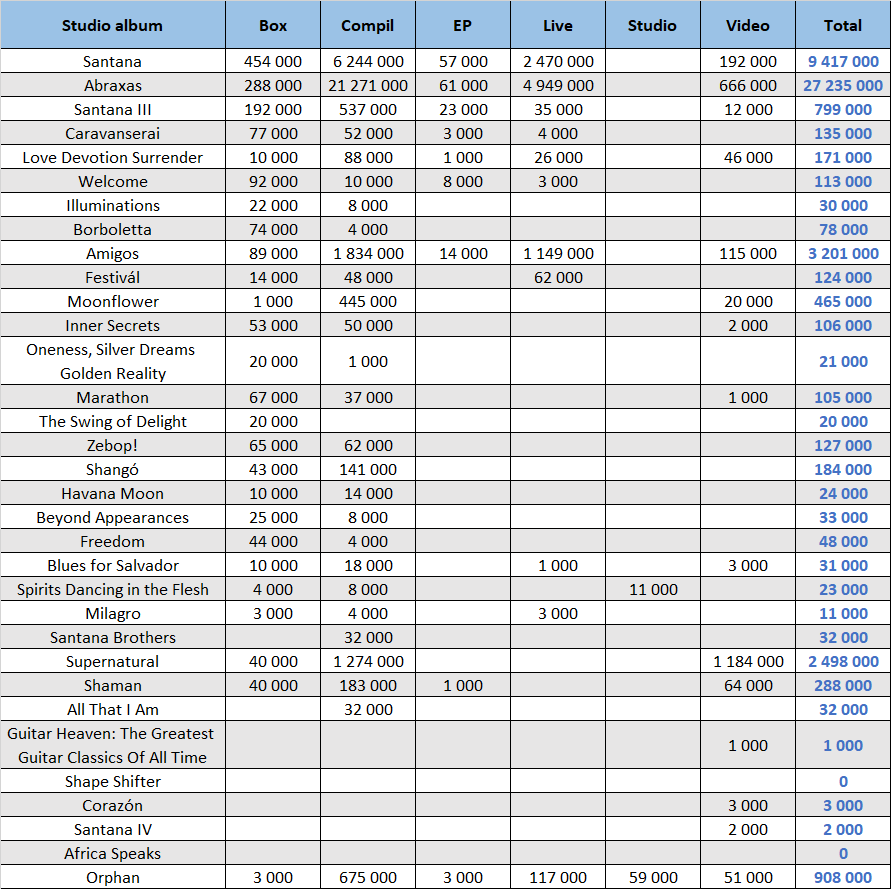 Here is the most underestimated indicator of an album's success – the amount of compilation sales of all kinds it generated. Due to the dependency of sales of the original studio albums on these releases, they are a key piece of the jigsaw
These numbers are obtained by applying the method from the section The distribution process to all packages listed under Compilation sales figures listing category.
The numbers in this table add for nothing less than 46 million units.
One may doubt that Abraxas belongs to 70s top selling classic rock albums. Once we see that it's far and away the main driver of Santana's Greatest Hits, we start changing our mind.
Then, there have been hundreds and hundreds more compilations milking songs like Black Magic Woman and Oye Como Va.
The result is nothing short of sensational as the studio LP powered sales of 27 million compilations, live records and videos.
Santana comes next with over 9 million, while Amigos is responsible for 3.2 million sales of compilations.
It can be surprising to meet Supernatural quite lower at 2.5 million, but the band hasn't sold that many compilations with its material, and these compilations' appeal is split over more legacy hits.
As a bonus, please find below sales of their main compilations.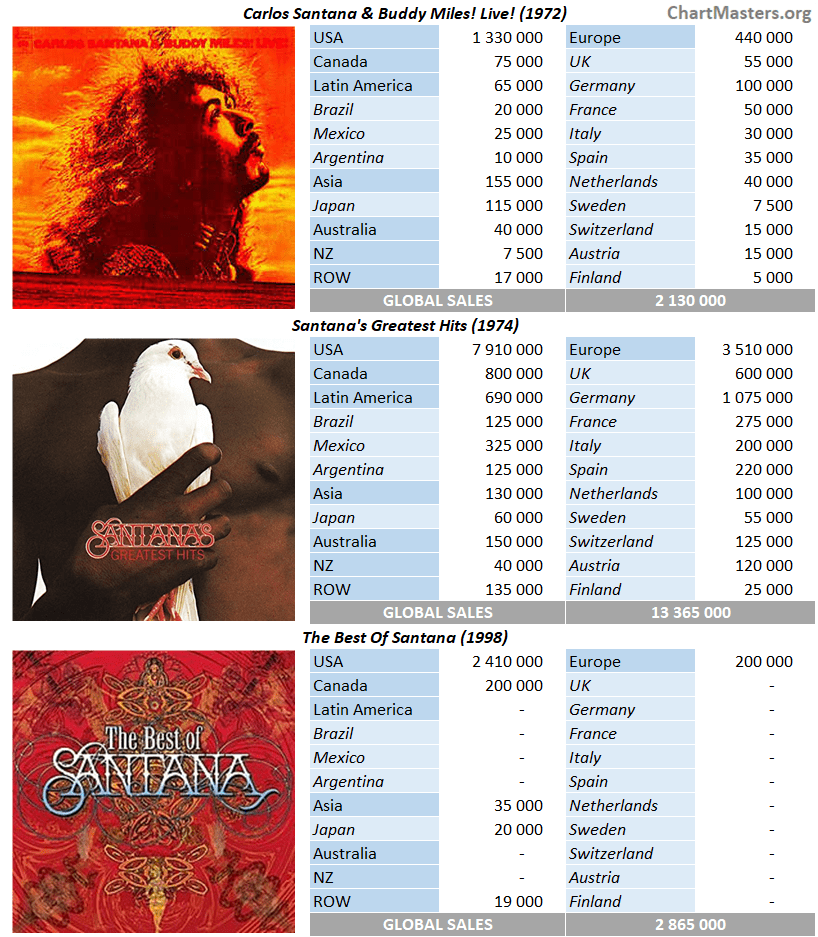 Total solo Album (all types) Sales per Country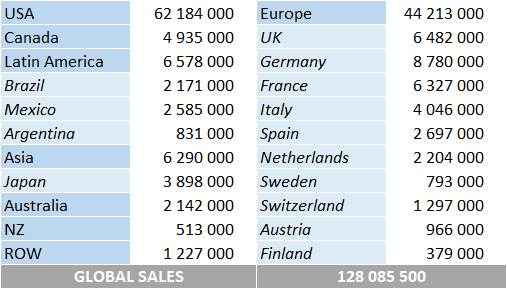 Please note country-specific numbers may miss sales of some minor releases, although continental and global totals are complete.
Santana Career CSPC Results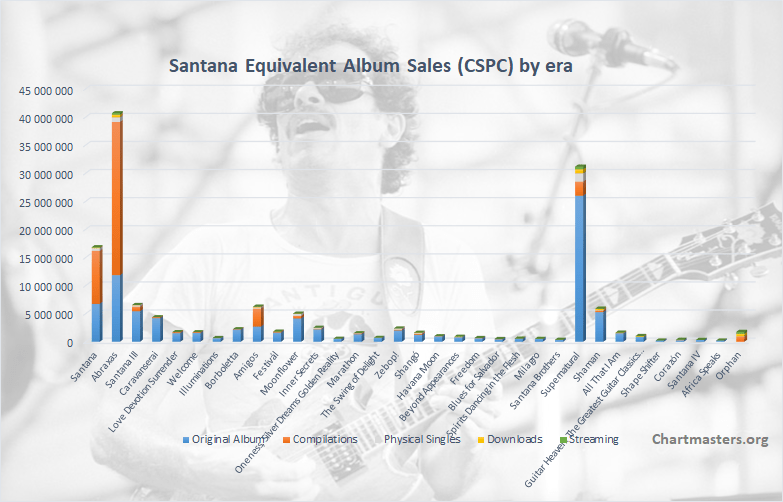 So, after checking all the figures, how many overall equivalent album sales has each album by Santana achieved? Well, at this point we hardly need to add up all the figures defined in this article!
In the following table, all categories display figures that way, e.g. in equivalent album sales. For example, singles from Supernatural released in digital format sold the equivalent of 711,000 albums – 4,740,000 downloads with a 10 to 1,5 weighting.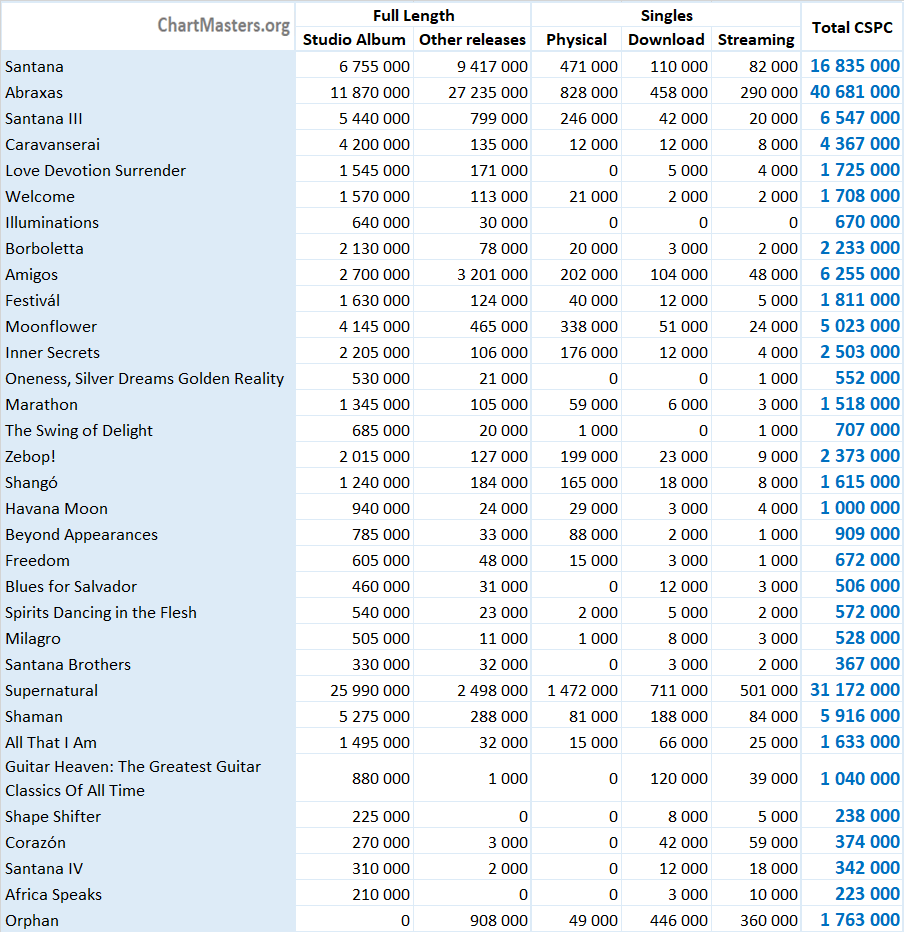 As a reminder:
Studio Album: sales of the original album
Other Releases: sales of compilations generated thanks to the album
Physical Singles: sales of physical singles from the album (ratio 3/10)
Download Singles: sales of digital singles from the album (ratio 1,5/10)
Streaming: equivalent album sales of all the album tracks (ratio 1/1500 for Audio stream and 1/11750 for Video stream)
One can only praise the effort of Carlos Santana. His unique, so recognizable guitar sound made him famous, but the most impressive about him may be elsewhere.
The energy he has put through the last 54 years to fund, develop, install, manage, and recreate again the Santana franchise is remarkable.
We mentioned near 3,000 concerts, we can also mention well over 500 songs put together by the group.
This outstanding mix of effort and creativity was well rewarded with great records sales multiple times.
Their debut activated their career to perfection with 16.8 million equivalent album sales to date.
Abraxas, the #1 album during 1970's Christmas week, has been an amazing selling force ever since its release, cementing the band's popularity.
Its overall sales are a shocker at 40.7 million. This makes it the second most successful album from this year behind only Simon & Garfunkel's Bridge Over Troubled Water.
Santana III, Caravanserai, Amigos and Moonwalker moved about 5 million units a piece, far below their peak but still noteworthy figures.
In-between they issued countless of million sellers, which almost makes it look easy.
Then, what can we say about Supernatural? At 31 million sales to date, it's nothing less than the most successful comeback of all-time.
Shaman from 2002 joined the 5 million club too. Recent albums aren't making much waves, but each of them add their contribution to the jigsaw that is Santana's discography.
This study concludes with career sales of 144.38 million equivalent album sales for blues rock legends Santana.
Singles CSPC results
The list is compiled in album equivalent sales generated by each song. Therefore, these figures are not merged units of singles formats.
Instead, it includes weighted sales of the song's physical single, download, ringtone and streaming as well as its share among sales of all albums on which it is featured.
1. 1970 – Santana – Black Magic Woman / Gypsy Queen [Abraxas] – 22,070,000
2. 1999 – Santana ft. Rob Thomas – Smooth [Supernatural] – 12,410,000
3. 1999 – Santana ft. The Product G&B – Maria Maria [Supernatural] – 11,120,000
4. 1970 – Santana – Oye Como Va [Abraxas] – 10,150,000
5. 1969 – Santana – Evil Ways [Santana] – 8,530,000
6. 1970 – Santana – Samba Pa Ti [Abraxas] – 7,380,000
7. 1976 – Santana – Europa (Earth's Cry Heaven's Smile) [Amigos] – 6,050,000
8. 1999 – Santana ft. Maná – Corazón Espinado [Supernatural] – 4,230,000
9. 1969 – Santana – Soul Sacrifice [Santana] – 3,560,000
10. 2002 – Santana ft. Michelle Branch – The Game of Love [Shaman] – 3,420,000
11. 1977 – Santana – She's Not There [Moonflower] – 3,090,000
12. 1969 – Santana – Jingo [Santana] – 3,040,000
13. 1971 – Santana – No One to Depend On [Santana III] – 2,100,000
14. 1972 – Santana – Song of the Wind [Caravanserai] – 1,810,000
15. 1982 – Santana – Hold On [Shangó] – 1,410,000
If you feel inspired by this list, we just created this CSPC Santana playlist on Spotify!
Discography results
Thanks to the ASR (Artist Success Rating) concept, we know that their sales represent 30.48 million times the purchase of their entire discography. Coupled with the total sales, it translates into an ASR score of 376.
Records & Achievements
At 40,681,000 EAS, Abraxas is the 2nd most successful album from 1970.
At 31,172,000 EAS, Supernatural is the 2nd most successful album from 1999.
At 22,070,000 EAS, Black Magic Woman / Gypsy Queen is the most successful song from 1970.
At 12,410,000 EAS, Smooth is one the 3 most successful songs from 1999.
At 11,120,000 EAS, Maria Maria is one the 5 most successful songs from 1999.
At 29 years, Santana own the longest span between 25-million selling (CSPC) albums. Nobody else does more than 16 years.
Smooth is the 2nd most successful song of all-time on US Hot 100 ranking.
At 11.15 billion audience, Smooth has the 2nd largest airplay in the US since Mediabase system began tracking in 1998.
At 12 and 10 weeks, Smooth and Maria Maria are the longest rock #1s of all-time in the US.
At 30 years minus 2 days, Santana own the longest wait from an artist's Hot 100 debut entry to its first #1 (Jingo to Smooth).
NB : EAS means Equivalent Album Sales
You may be interested in…
… best-selling artists, albums, and singles
To improve your navigation we created several amazing cross-artists lists posted inside the CSPC: Data Collector article. Click on it to see the full listing of all CSPC results compiled so far!
… similar artists
To put figures from this article into perspective, click on the images below to reach career breakdowns of similar artists: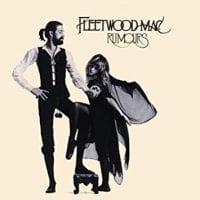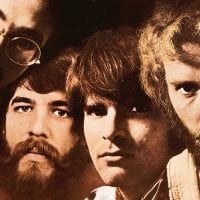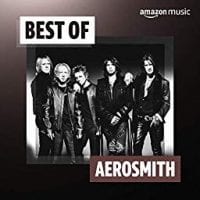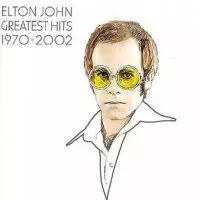 As usual, feel free to comment and / or ask a question!
Sources: IFPI, Spotify, YouTube, Discogs.