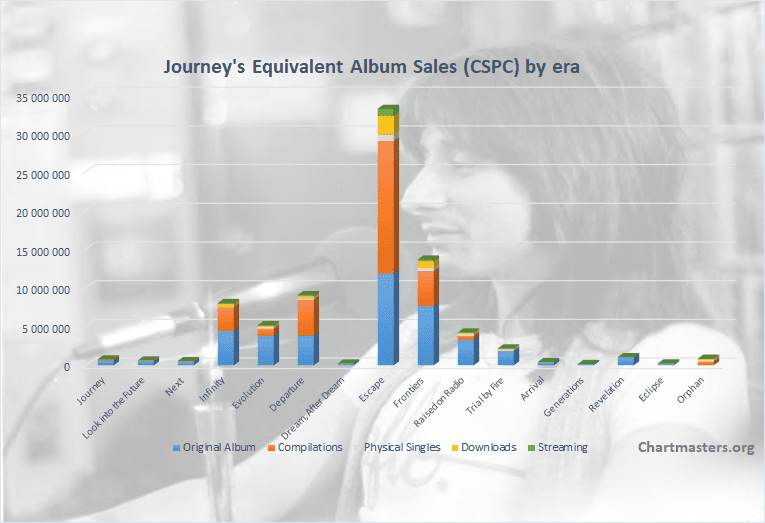 During the iTunes era, the greatest selling deep catalog song has been Don't Stop Believin', Journey's 1981 smash hit.
The name itself of the band is unknown in most countries. How have they manage this feat? Are they one-hit wonders? Is their success exclusively limited to the US? Today we will address all these legitimate questions.
Get to know Journey
Who is Journey?
Journey is an American rock band, formed in 1973 and still active. They come from San Francisco and have been part of Columbia's roster during several decades.
Who is the band's singer?
Journey started as a mostly intrumental band, with keyboardist Gregg Rolie providing vocals for their first 3 albums.
Steve Perry was recruited as the lead singer in 1977, strongly boosting the group's success. He left in 1998.
Steve Augeri (1998-2006), Jeff Scott Soto (2006-2007) and Arnel Pineda (since 2007) took over the role in recent years.
How many albums have the band issued?
The band is up to 15 albums, from 1975's eponymous effort to 2011's Eclipse.
Which albums are the band's classics?
Escape (1981) is widely regarded as the band's greatest album, with Evolution (1979) and Frontiers (1983) also receiving their share of critical acclaim.
When we talk about Journey's success, it's impossible to ignore the presence (or absence) of Steve Perry.
In the eye of the general public, there is no Journey without him. His participation in the band's outputs from Infinity in 1978 to Trial By Fire in 1996 was fundamental to their sales as we will see throughout this article.
As usual, I'll be using the Commensurate Sales to Popularity Concept in order to relevantly gauge their results. This concept will not only bring you sales information for all Journey's albums, physical and download singles, as well as audio and video streaming. In fact, it will also determine their true popularity.
If you are not yet familiar with the CSPC method, below is a nice and short video of explanations. I fully recommend watching it before getting into the sales figures. Of course, if you are a regular visitor feel free to skip the video and get into the numbers directly.
The Commensurate Sales to Popularity Concept (CSPC)
There are two ways to understand this revolutionary concept. In the first place, there is this Scribe video posted below. If you are unaware of the CSPC method, you will get the full idea within just a pair of minutes.
If you are a mathematical person, and want to know the full method as well as formulas, you can read the full introduction article.
Now let's get into the artist's sales figures in detail in order to apply this concept and define the act's true popularity!
Journey Album Sales
Original Album Sales – Comments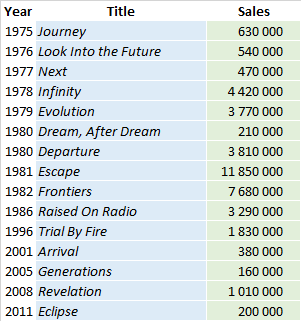 The first 3 albums of Journey sold poorly. They peaked at #138, #100 and #85 in the US, in this order, without making an impact abroad except a bit in Japan.
The fact they weren't sung by Steve Perry also limited their catalog performances once the band started to be famous.
Infinity, now with Perry, was their breakthrough. It sold over 4.4 million units to date. None of its singles was a big hit, but 3 of them made the Hot 100, unlike extracts from their previous LPs.
Lovin', Touchin', Squeezin became the band's first top 20 Hot 100 hit, peaking at #16 in 1979. It fueled sales of the album Evolution to 3.7 million units.
Dream, After Dream, the soundtrack to a movie that got next to zero exposure, sold next to nothing.
Departure, the true follow up of Evolution, sold roughly the same amount at 3.8 million. It was their first US Top 10 LP (#8) and features the successful Any Way You Want It.
The 8th album, Escape, made the group superstars in North America. Who's Crying Now (#4), Don't Stop Believin' (#9) and Open Arms (#2 for 6 weeks) were all big hits.
Naturally, the album did very well on its side too topping US charts while lasting 38 weeks inside the top 10. It's very close to 10 million pure sales there.
Raised On Radio wasn't as big with less than 3.3 million sales. This was disappointing enough to see the band go into a near 10-years hiatus.
They returned in 1996 with the 1.8 million selling Trial By Fire. This represented a nice commercial reception for veterans.
The departure of Perry concluded on irrelevant sales for the next albums. Only Revelation did better, mostly because it included a CD 2 of re-recordings of their classic hits and because it was hugely supported by the exclusivity deal with WalMart.
Journey Songs Sales

Physical Singles

As a reminder, the weighting is done with a 10 to 3 ratio between one album and one physical single.
Journey started their career slow with singles which sold very limited amounts during several years.
Things got a bit better with singles off Infinity. It's all relative though since they only add for 240,000 units combined.
Lovin', Touchin', Squeezin' did way better. It sold 660,000 copies, more than all singles issued before combined.
The band's profile was then stronger. Any Way You Want It consolidated it with nearly half a million sales.
The 3 main hits from Escape all did 800,000 plus sales thanks to their strong initial reception in the US along with successful reissues. It may come as a surprise nowadays, but Don't Stop Believin' hasn't done better than the remaining two in first place.
Separate Ways and Faithfully moved consistent numbers too at 1.1 million combined. While the majority of their sales was still coming from the US, the former did fairly well in Japan with over 70,000 units sold.
Songs from Raised On Radio performed decently but without troubling the higher spots of charts. They combine for less than 1 million.
When You Love A Woman was a surprising return to form with 660,000 copies sold, once again mostly in the US.
All told the group moved just over 8 million physical singles.

Digital songs

As a reminder, the weighting is done with a 10 to 1,5 ratio between one album and one digital single.
Expectedly, downloads for the early material of Journey are irrelevant.
It gets interesting with songs from Infinity. A pair of them still widely popular to this day, Lights and Wheel In The Sky, both at 1 million or more.
This explains why this LP has been one of their strongest catalog seller during the 80s, before the release of their Greatest Hits in 1988.
Lovin', Touchin', Squeezin' is also fairly close to 1 million, an illustration of the band's strong digital impact.
Any Way You Want It puts the bar even higher at 1.61 million. Obviously, Journey is no one-hit wonder.
This feeling is down to the fact that Don't Stop Believin' is ridiculously massive. The song posts an insane 13.14 million digital sales.
Who could have expected that this #9 US hit that was unknown elsewhere would go on and do that well during the downloads era?
Don't even listen to people telling you these sales are down to the usage of the song on Soprano, or on Glee episodes.
Hundreds of songs have been used in the latter, and none reacted the way Don't Stop Believin' did. Soprano boosted it? The song was already the highest selling catalog song of iTunes before the final episode.
Also, 10+ years after these temporary events, the song is still massively downloaded / streamed. It means the tune is simply organically popular. People like it, as simple as that.
The fact that it hasn't sold better internationally in first place instead illustrate a wasted opportunity by their label.
Let's not forget the rest of their discography. Open Arms, Separate Ways and Faithfully are all at 2-3 million downloads and ringtones, while Who's Crying Now is close to 1 million.
In total, that's nearly 30 million digital sales for the band, with thus over 16 million for songs outside Don't Stop Believin', which should be enough to highlight how popular their catalog is.

Streaming
Streaming is made up of audio and video streams. Our CSPC methodology includes both to better reflect the real popularity of each track. The main source of data for each avenue is respectively Spotify and YouTube. To factor in the growing impact of multiple Asian countries where these platforms aren't always the go-to site for music streaming, more sources have been added.
In order to account for their real popularity in each relevant country, the below sources have been used along with the mentioned ratios that reflect the market share of each area.
Audio Streams
– South Korea : Genie streams * 3.05 (consistent with Gaon streaming numbers)
– Japan : AWA streams * 100/5.5 (AWA has 5.5% of the Japanese streaming market)
– Elsewhere : Spotify streams * (370 – 8.5 – 9.5 – 33 – 9) / 207 (370 million global subscribers minus 8.5 million from South Korea minus 9.5 million from Japan minus 33 million from China divided by the number of Spotify only users minus 9 million more Asian users) + Genie streams * 3.05 (uses Genie rather than Spotify to extrapolate markets like Taiwan, Thailand and Vietnam)
Video Streams
– China* : Xiami streams * 125/6.5 (Xiami has just over 5% of the Chinese streaming market)
– Elsewhere : Youtube views
*since 96.4% of Chinese streaming platforms are free users, that paid-for users pay less than $2 a month and that they are also used as video streaming platforms, their streams are weighted in par with YouTube streams.
Audio Stream value – 1500 plays equal 1 album unit
Video Stream value – 11,750 views equal 1 album unit
Equivalent Albums Sales (EAS) = ( Spotify * 310/207 + Genie * 3.05*2 + AWA * 100/5.5 ) / 1500 + ( Xiami * 125/6.5 + YouTube ) / 11750
Top Hits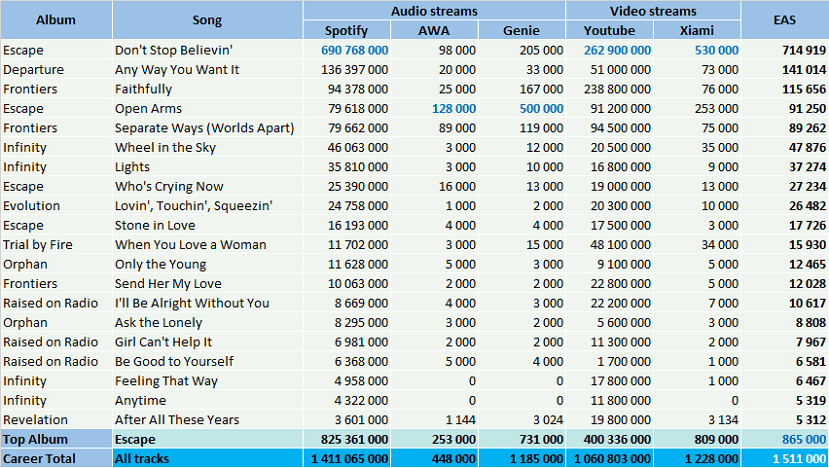 Just like downloads figures, streaming statistics show why Don't Stop Believin' is seen like the definitive signature song of Journey.
The track has an immense 690 million streams on Spotify alone. It's the 3rd biggest pre-2000 song behind Queen's Bohemian Rhapsody and Oasis' Wonderwall.
Shockingly, Open Arms tops it on AWA and Genie which represent the Japanese and South Korean markets. In the other side, it's only their 5th strongest song on Spotify.
In-between are Any Way You Want It, at a solid 141,000 EAS, Faithfully at 115,000 EAS. Separate Ways is also ahead on Spotify and Xiami but loses the global battle.
While half a dozen of tracks are quite solid, numbers go down fast. Stone In Love makes their top 10 with only 18,000 EAS.
Full catalog breakdown
If you are familiar with the artist's catalog and want to check details of each and every song, you can access to all of them right here.
Keep yourself up to date
Our website provides you a fantastic tool which fetchs updated Spotify streams as you request them, use it to watch these results grow day after day!
Journey compilations sales
It sounds fairly logical to add together weighted sales of one era – studio album, physical singles, downloads, streams – to get the full picture of an album's popularity. For older releases though, they also generate sales of various live, music videos and compilation albums.
All those packaging-only records do not create value, they exploit the value originating from the parent studio album of each of its tracks instead. Inevitably, when such compilations are issued, this downgrades catalog sales of the original LP.
Thus, to perfectly gauge the worth of these releases, we need to re-assign sales proportionally to its contribution of all the compilations which feature its songs. The following table explains this method.
The distribution process

How to understand this table? In the example of Greatest Hits, these figures mean it sold 20,500,000 units worldwide. The second statistics column means all versions of all the songs included on this package add for 1,349,432 equivalent album sales from streams of all types.
The second part on the right of the table shows how many equivalent streams are coming from each original album, plus the share it represents on the overall package.
Thus, streaming figures tell us songs from the Escape album are responsible for 62% of the Greatest Hits track list attractiveness. This means it generated 12,661,000 of its 20,500,000 album sales and so forth for the other records.
Compilations sales figures listing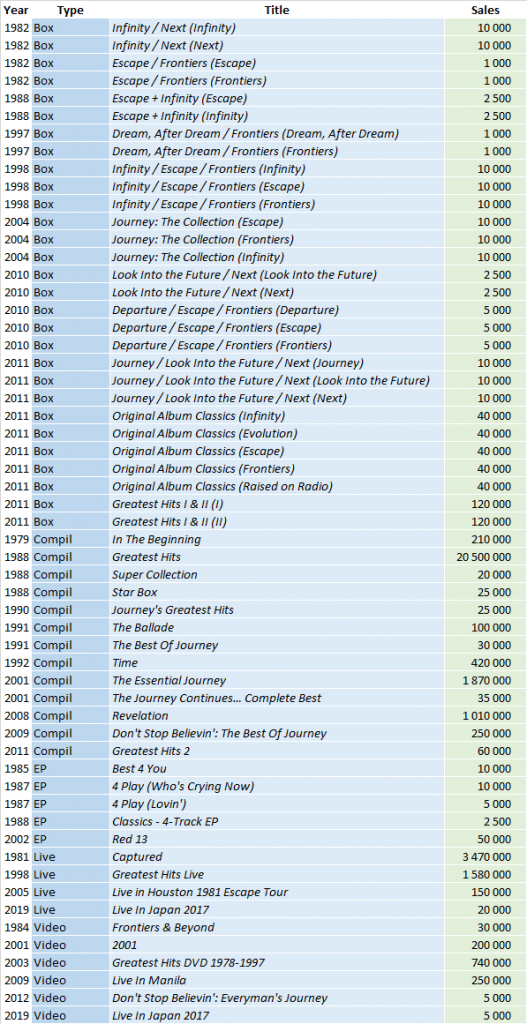 With many popular songs in the US plus the powerhouse Don't Stop Believin', it's no wonder the band sold a lot of live albums and compilations.
Their highlight is 1988's Greatest Hits. Their first proper best of album, it sold 20.5 million units to date, including 17.5 million in the US. It's one of the best selling albums of all-time there.
The studio album Revelation is also listed here since the CD 2 was made of reworks of original hits.
As a bonus, below is the breakdown of the top selling compilations.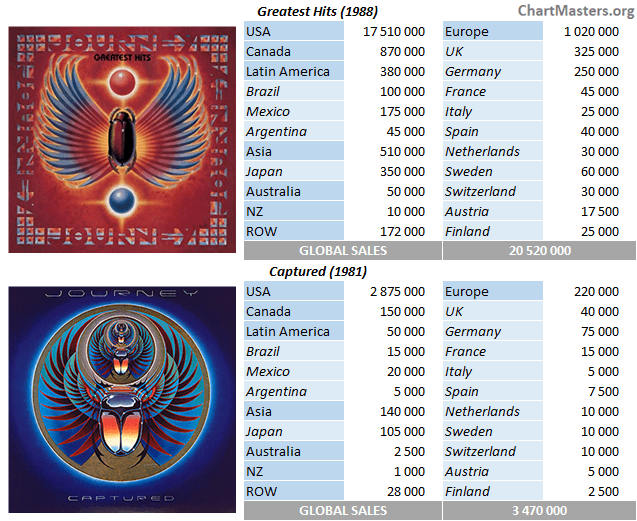 Full Length related records Sales – Summary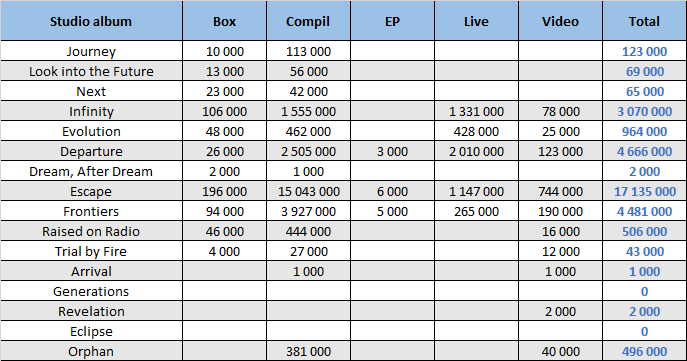 Here is the most underestimated indicator of an album's success – the amount of compilation sales of all kinds it generated. Due to the dependency of sales of the original studio albums on these releases, they are a key piece of the jigsaw.
These numbers are obtained by applying the method from the section The distribution process to all packages listed under Compilation sales figures listing category.
Total Album (all types) Sales per Country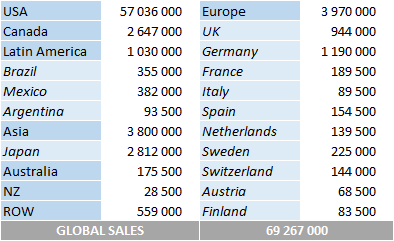 Please note country-specific numbers may miss sales of a few minor releases, although totals are complete.
Journey Career CSPC Results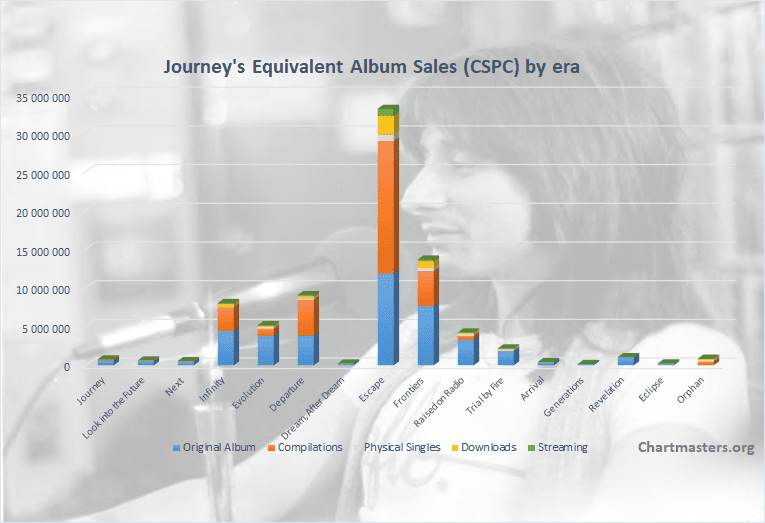 So, after checking all the figures, how many overall equivalent album sales has each album by Journey achieved? Well, at this point we hardly need to add up all of the figures defined in this article!
Albums CSPC results
In the following results table, all categories display figures in equivalent album sales. If different, pure sales are listed between parentheses.
#
Cover
Album
Total CSPC
Sales*
Streams
Total CSPC
Studio Albums
Other LPs
Physical Singles
Digital Singles
Last verified
Auto update
Daily Increase
1
Journey
760,000
630,000
123,000
2,000(7,000)
3,000(20,000)
2,000 (09/13/19)
N/A
N/A
760,000
2
Look into the Future
615,000
540,000
69,000
3,000(10,000)
2,000(10,000)
1,000 (09/13/19)
N/A
N/A
615,000
3
Next
540,000
470,000
65,000
2,000(7,000)
2,000(10,000)
1,000 (09/13/19)
N/A
N/A
540,000
4
Infinity
8,139,000
4,420,000
3,070,000
72,000(240,000)
375,000(2,500,000)
102,000 (09/13/19)
202,000 (06/27/22)
Av.: 100LD: 120
8,139,000
5
Evolution
5,199,000
3,770,000
964,000
237,000(790,000)
156,000(1,040,000)
35,000 (09/13/19)
72,000 (06/27/22)
Av.: 40LD: 40
5,199,000
6
Departure
9,234,000
3,810,000
4,666,000
186,000(620,000)
252,000(1,680,000)
149,000 (09/13/19)
320,000 (06/27/22)
Av.: 170LD: 180
9,234,000
7
Dream, After Dream
215,000
210,000
2,000
3,000(10,000)
0(0)
0 (09/13/19)
N/A
N/A
215,000
8
Escape
33,977,000
11,850,000
17,135,000
832,000(2,773,000)
2,451,000(16,340,000)
865,000 (09/13/19)
1,709,000 (06/27/22)
Av.: 830LD: 890
33,977,000
9
Frontiers
13,917,000
7,680,000
4,481,000
411,000(1,370,000)
855,000(5,700,000)
227,000 (09/13/19)
490,000 (06/27/22)
Av.: 260LD: 350
13,917,000
10
Raised on Radio
4,272,000
3,290,000
506,000
279,000(930,000)
123,000(820,000)
36,000 (09/13/19)
74,000 (06/27/22)
Av.: 40LD: 50
4,272,000
11
Trial by Fire
2,196,000
1,830,000
43,000
201,000(670,000)
66,000(440,000)
28,000 (09/13/19)
56,000 (06/27/22)
Av.: 30LD: 30
2,196,000
12
Arrival
415,000
380,000
1,000
6,000(20,000)
15,000(100,000)
13,000 (09/13/19)
N/A
N/A
415,000
13
Generations
161,000
160,000
0
0(0)
0(0)
1,000 (09/13/19)
N/A
N/A
161,000
14
Revelation
1,059,000
1,010,000
2,000
0(0)
27,000(180,000)
10,000 (09/13/19)
20,000 (06/27/22)
Av.: 10LD: 10
1,059,000
15
Eclipse
228,000
200,000
0
0(0)
15,000(100,000)
13,000 (09/13/19)
N/A
N/A
228,000
16
Orphan
840,000
0
496,000
192,000(640,000)
123,000(820,000)
29,000 (09/13/19)
N/A
N/A
840,000
*Pure sales figures updated on 09/13/19. 'Av.' stands for Average, 'LD' for Last Day.
As a reminder:
Studio Album: sales of the original album
Other Releases: sales of compilations generated thanks to the album
Physical Singles: sales of physical singles from the album (ratio 3/10)
Download Singles: sales of digital singles from the album (ratio 1,5/10)
Streaming: equivalent album sales of all the album tracks (ratio 1/1500 for Audio stream and 1/6750 for Video stream)
See where the artist ranks among remaining singers
Often overlooked online because of the weak popularity of Journey outside of the US, Escape records a stunning 33.14 million equivalent album sales through all formats.
To put this number in perspective, this places it among the 50 greatest selling albums of all-time, ahead of monsters like Wish You Were Here by Pink Floyd, The Eminew Show by Eminem and Sgt. Pepper's Lonely Hearts Club Band by the Beatles.
We can hardly say the band did well with only this album though. Frontiers is huge at 13.65 million while Departure, Infinity, Evolution and Raised On Radio add for 26.5 million combined.
Trial By Fire, the last album with Steve Perry, hasn't done as well since it moved only 2.17 million units.
The difference in results with and without this singer is striking. With him, they registered 75.5 million sales with 7 proper albums. Without him, they sold 3.77 million albums with 7 releases too. That's a 20 to 1 gap in performance.
Career-wise that sums up to 80.3 million equivalent album sales.
Singles CSPC results
The list is compiled in album equivalent sales generated by each song. Therefore, these figures are not merged units of singles formats. Instead, it includes weighted sales of the song's physical single, download, ringtone and streaming as well as its share among sales of all albums on which it is featured.
1. 1981 – Journey – Don't Stop Believin' [Escape] – 27,230,000
2. 1982 – Journey – Faithfully [Frontiers] – 7,000,000
3. 1982 – Journey – Separate Ways (Worlds Apart) [Frontiers] – 5,440,000
4. 1980 – Journey – Any Way You Want It [Departure] – 5,300,000
5. 1979 – Journey – Lovin', Touchin', Squeezin' [Evolution] – 4,130,000
6. 1978 – Journey – Wheel in the Sky [Infinity] – 3,920,000
7. 1981 – Journey – Open Arms [Escape] – 3,770,000
8. 1980 – Journey – Little Girl [Dream, After Dream] – 3,690,000
9. 1978 – Journey – Lights [Infinity] – 3,070,000
10. 1981 – Journey – Who's Crying Now [Escape] – 1,350,000
11. 1996 – Journey – When You Love a Woman [Trial by Fire] – 1,330,000
12. 1986 – Journey – I'll Be Alright Without You [Raised on Radio] – 1,280,000
If you feel inspired by this list, we just created this CSPC Journey playlist on Spotify!
Discography results
Thanks to our new ASR (Artist Success Rating) concept, we know that their sales represent 40.25 million times the purchase of their entire discography. Coupled with their total sales, it translates into an ASR score of 322.
It is just below the score of Barbra Streisand but better than artists like Prince, Bob Dylan and David Bowie.
Records & Achievements
At 33,136,000 EAS, Escape is the most successful album from 1981.
At 13,654,000 EAS, Frontiers is among the 10 most successful albums from 1984.
At 27,230,000 EAS, Don't Stop Believin' is among the 10 most successful songs of all-time.
At 27,230,000 EAS, Don't Stop Believin' is the most successful non-Michael Jackson song of the 80s.
At 13,140,000 downloads and ringtones, Don't Stop Believin' is the highest selling pre-2000 song in these formats.
At 690.8 million, Don't Stop Believin' is the 3rd most streamed pre-2000 song on Spotify.
At 17,510,000 pure album sales, Greatest Hits is the 12th best selling album of all-time in the US.
At 17,510,000 pure album sales, Greatest Hits is the 2nd best selling compilation of all-time in the US.
NB: EAS means Equivalent Album Sales.
You may be interested in…
… best-selling artists, albums, and singles
To improve your navigation we created several amazing cross-artists lists posted inside the CSPC: Data Collector article. Click on it to see the full listing of all CSPC results compiled so far!
… similar artists
To put figures from this article into perspective, click on the images below to reach career breakdowns of similar artists: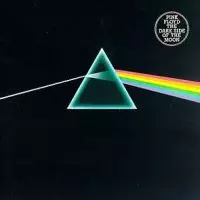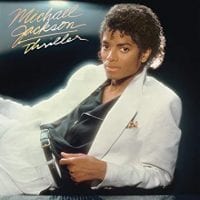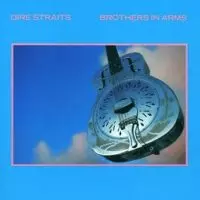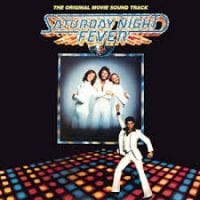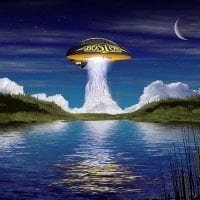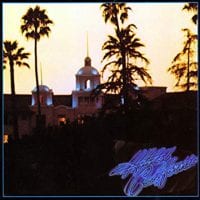 As usual, feel free to comment and / or ask a question!
Sources: IFPI, Spotify, YouTube, Discogs.