Compilations – Columbia Years #1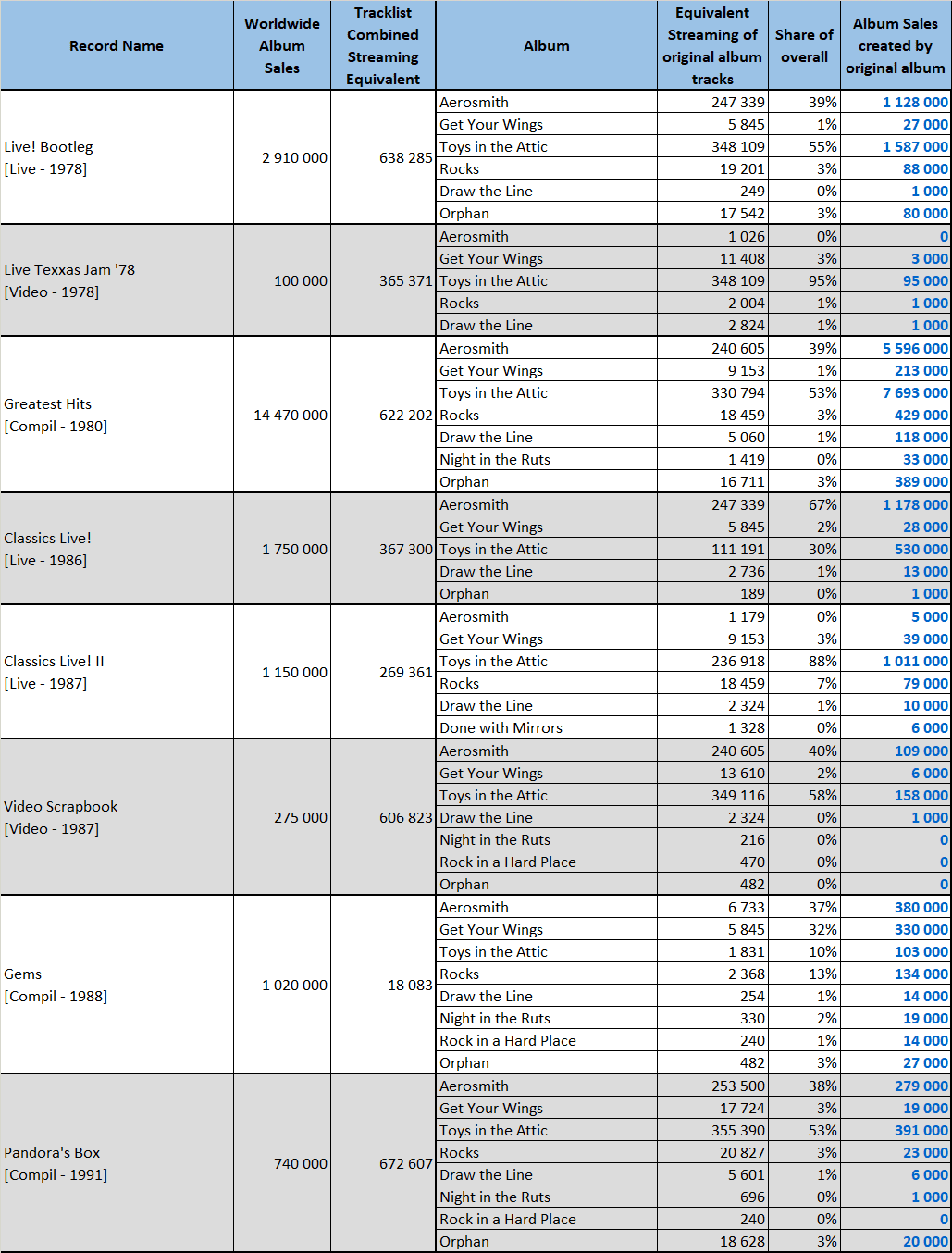 These compilations, live albums and videos were released by Columbia on the back of the band's early hits. Several of them sold very well, most notably Greatest Hits which is close to 14,5 million units globally. More than 12,5 million of them come from North America.
All these packages were fueled by the 3 expected songs – Dream On, Walk this Way and Sweet Emotion. Considering how many of these sales originated from songs of Toys in the Attic, it could have been an easy Diamond album in the US.