Spotlight: a trip into Congo's lone music retailer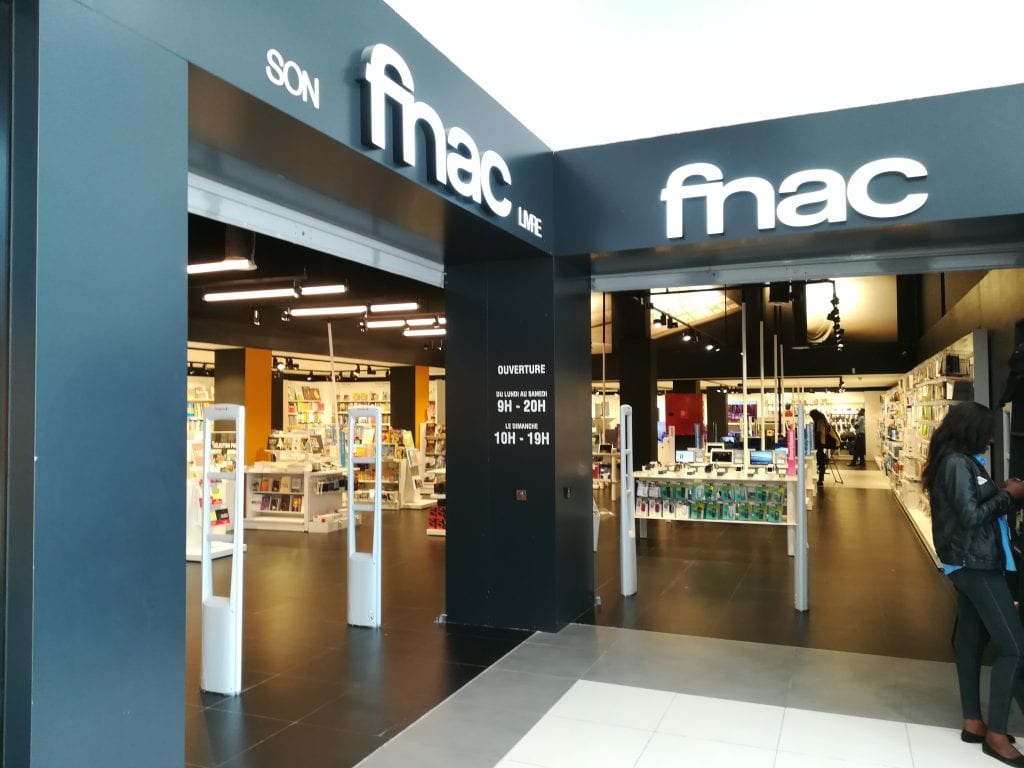 For many years, I studied the recording music industry while living in France. During that time, it was frustrating to see charts, certifications and industry data about the same two dozens of countries again and again. I couldn't help but wonder why so many countries were left out of official reports. Now that I live in Africa, I have been able to collect enough information to fill in these holes.
So, are these countries ignored because there is no national organizations to communicate their data to the IFPI and to produce sales awards? Is there local labels licensing products of international record companies which moves sales out of their scope? Are all legal copies sold through Black market? Or is there really no sale at all to begin with?
Known Information about sub-Saharan markets
The IFPI has been reporting annual sales in various countries since more than 40 years. Their initial reports are hard to get, but through the years some data about sub-Saharan Africa leaked still. Below numbers report the number of albums sold per year per country in millions.

There is two main conclusions from this table. The first one is that South Africa is the only relevant market of the continent. The second is that more often than not countries do not report their figures to the IFPI. It is due to the lack of national recording music industries. Since 2005, all IFPI reports included only South Africa under the Africa category, a continent of 54 countries. What about the remaining markets then?
Democratic Republic of Congo
When I moved to the Democratic Republic of Congo last year, I was more curious about finding legal music retailers than about the food I was going to eat. The country, formerly known as Zaire, is one of the very poorest in the World. The GDP per capita is about 100 times weaker than in the richest areas like Scandinavia and North America. Before getting there, we wonder how such a gap is possible especially since the country's soil is filled with diamonds, gold, cobalt and oil.
Then we see a country with almost no paved street, no public lighting, electricity which needs to be pre-paid and which fails several hours every day. A country where even departments of the government are dilapidated houses with a hand-painted title in the wall. A country where you can't go out at night for security reasons and where you avoid a policeman because you know he will rob you. A country with basically no trucks, no trains, no metros and no flights. There is no haulage, no industry.
How can you buy music then? At best, a retailer is a wooden board on the pavement and it will sell food and water, obviously not CDs. As everywhere, there is retailers for expatriates, but for them too it is near impossible to transport goods. They sell only unsold stocks from richer countries, months after their first arrival to the market, so they can only sell dry food which do not go too fast. Music comes so much down the priority list and would be so insanely expensive that they don't stock it at all.
Streaming services? Spotify is still not deployed here. There is no Ethernet cable connection for the public anyway, to get a connection you need to buy a modem (thanks Huawei!) and pay $100 for a low bandwidth subscription of 1 month limited to 50 Gb and which fails on a regular basis. Ouch.
So we think that the last solution is importing records from Amazon, but they don't ship them to DRC and for a very good reason: there is virtually no postal service. In fact, you know that you live on a very rich area if you have an address.
We are left with a country of over 80 million inhabitants where it is completely impossible to consume music legally – unless like me you are lucky enough to get a Spotify subscription running from a foreign country.
A trip into Congo's lone music retailer
Let me first clarify a key element here: there is two countries often referred to as Congo, separated precisely by the massive river Congo. In the South this is the Democratic Republic of Congo (DRC), a former Belgian colony, its 80 million inhabitants and its gigantic capital Kinshasa. As mentioned, this country has no legal retailer at all. Then at the North of the river stands the Republic of Congo. A former French colony, the country is as big as Germany and Japan but it has only 5 million inhabitants, a third of which live in the capital Brazzaville.
This latter country has an economic situation closer to the standards of Africa. No doubt, the GDP per capita is much lower than in countries like the US, but it is still about 10 times higher than in DRC. Here there is paved streets, trucks, lights, buses and even bins outside. There is also a claim which looks like a myth from Kinshasa's perspective: a FNAC shop recently opened.
A French retail chain which sells books, movies, music and electronic products, FNAC has nearly 200 locations in a dozen of countries. None of them in Sub-Saharan countries until very recently though. It was too difficult and too expensive to transport goods there.
It all changed when the FNAC started to look for partners to exploit its brand as a franchise in Africa. The first agreement came with Prosuma, a mass distribution chain from Ivory Coast. They quickly opened two FNAC shops in late 2015 and early 2016 in that country. Soon, a retailer opened in Douala, Cameroun.
A new partnership with Mercure International of Monaco, an import-export company, was then signed. Implanted in Republic of Congo, they opened a FNAC franchise in June 2017.
Visiting Brazzaville last week, I had no other choice than going to this shop. It's clear that the music section isn't their priority. It is the only one not visible from the entrance. The complete section is made of 3 racks only. Still, we are going to detail them.
African Music
As you can see on this picture, one rack is dedicated to local music. It's interesting to notice that they consider African the music from people living in Africa. In fact, plenty of Congolese rappers are immensely popular in France right now, these acts belong to the international music section. Most of them come from DRC, just like nearly all artists visible in the picture. The artist with the most copies available is easily Koffi Olomidé, a local legend tainted with controversy.
International Music
Ironically, sales in a country like Congo are never going to be representative of the music listened by the local population. It is fundamental to understand that a shop like the FNAC in Brazzaville is strongly targeted at expatriates, most of which being French since the country is a former colony of that country. For this reason, we can notice various albums from French stars like Francis Cabrel, Zazie and Nekfeu. Surprisingly, there is nothing from Congolese superstars like Maitre Gims, Damso and Niska. More on that later.
What about English-speaking international artists then? They also reflect in part tastes of French people. It is no coincidence to see Melody Gardot here, just like Dire Straits' Brothers In Arms. I was so excited to be on a shop that represents 100% of Congolese's music sales that I went on to note all foreign artists available:
21 Pilots
A-Ha
AC/DC (6)
Alanis Morissette
Anastacia
Angie Stone
Arctic Monkeys
Art Blakey
Asaf Avidan
Billy Paul
Black Keys (2)
Blues Brothers
Blur
Bob Dylan (2)
Bruce Springsteen (2)
C2C
Calling
Chet Baker
Chic
Chicago
Christina Aguilera
Clash
Coldplay (2)
Corrs
Crosby, Stills & Nash
Cure
Cypress Hill
Dave Brubeck Quartet
David Bowie (4)
Deep Purple
Depeche Mode
Diana Krall
Dido
Dionne Warwick
Dire Straits (2)
Doors
Dr Alban
Dr Dre
Drake
Earth, Wind & Fire
Ed Sheeran
Eric Clapton (2)
Eros Ramazzotti
Europe
Faith No More
Fall Out Boy
Fleetwood Mac (2)
Frankie Goes to Hollywood
George Ezra
Getz / Gilberto (solo & duo)
Gipsy Kings
Glenn Gould
Glenn Miller
Gorillaz
Harry Belafonte
Iggy Pop
James Taylor
Jamiroquai
Janis Joplin
Jean-Michel Jarre (3)
Jeff Buckley
Jefferson Airplane
Jethro Tull
Jimi Hendrix (3)
John Coltrane
Joni Mitchell
Katy Perry
Kendrick Lamar (2)
Kinks
Kodo
Korn
Lang Lang
Leonard Cohen
Lenny Kravitz
Lou Reed
Louis Armstrong
Lumineers
Luther Vandross
Madeleine Peyroux
Madness
Maria Callas
Massive Attack
Melody Gardot
Motorhead
Neil Young (3)
Nick Cave
Nina Simone
Nirvana
Norah Jones
Otis Redding
Pentatonix
Pulp
Rage Against The Machine
Ray Charles
Robert Johnson
Rod Stewart
Rolling Stones
Roy Orbison
Sade
Scorpions
Seal
Sia (2)
System of a Down
Talking Heads
Tarja Turunen
Tears For Fears
Ted Nugent
Texas
Toto
Van Halen
Velvet Underground (2)
Who
William Sheller
Wu-Tang Clan
Wyclef Jean
Soundtracks:
50 Shades of Grey
Dirty Dancing
Forrest Gump
La La Land
Mamma Mia!
O Brother, Where Art Thou?
The figure between parenthesis is the number of different albums from the artist which are available.
A total of 144 international references. The list and the numbers are great to have, but every piece of data needs to be analyzed to get their full value. Various questions instantly emerged. The only 2 international artists who air on local radio stations are Bob Marley and Michael Jackson, both absent from the list of artists available. There is also no Elvis Presley, no Beatles, no Madonna / Celine / Mariah / Whitney. Also no Maitre Gims, the #1 seller in France right now which happens to be from Kinshasa. I asked to an employee if they had records from the first two, he said "c'est fini" which literally means "it's over". Most people in both Congos speak local languages, most notably Lingala, so their French is often difficult to understand. I tried to get more details, but I wasn't able to understand if there have never been records from them or if they ran out of stock.
In the other side, there is 4 different albums of David Bowie and the album with the most units available is Blue & Lonesome by the Rolling Stones with 7 copies.
Instinctively, one would expect them to be selling well. How would this latter album, out of charts for long everywhere, be selling bucket loads in Congo right now? Facts don't hold together, same with Bowie. Then I though that the shop opened in mid-2017. The album of the Stones appeared to be strongly over-shipped on 2016's IFPI report while Bowie was the most shipped artist of that year due to his passing. At that point, everything became clear: just like for every imported European product sold in these countries, they were first left unsold in their original location.
It already happens without us noticing it in the richest countries. When copies do not sell in Paris, they are sent to rural areas, on smaller retailers where there is less choices. Then, if records remain unsold, they send them to foreign countries. We reach a conclusion which is the exact opposite of the instinctive guess: if there is various copies of Blue & Lonesome available, it's precisely because it is not selling.
It also explains why recent references aren't available. Indeed, there is no album issued after the opening of the shop that is there. The retailer seems to be living with the initial stocks they received. That's why various huge names aren't available at the moment. It shouldn't come as a surprise in countries were the biggest mass distribution retailers can spend months without receiving a bottle of Coca-Cola.
We also notice an improbable mix of albums. French records, classical music, Jazz tunes, instrumentalists, international hit makers, unknown compilations of popular artists, everything is put together. What's missing is proper studio albums with the huge majority of records being random greatest hits packages. It shows something which is true in all rural areas of the World: the choice is fairly limited, consumers are forced to go by one specific record of an artist rather than the one they may really want. It's the reason why compilations sell more in small markets from Asia too.
While the jigsaw was getting clearer and clearer, one last question was still bothering me. If I buy an album in Brazzaville, will it be counted towards French certifications, or even French charts? Would it be accounted for by the IFPI? I asked to the store's cash desk if they were linked to the French retail chain, they said yes. When digging into the subject, I learned that the fidelity card of the chain works only for the Book section. In all likelihood, the information about music units sold never go back to the headquarters, they only receive financial breakdowns.
The IFPI list of top selling albums comes from labels though. As soon as they produce a copy and sell it to a retailer, it is counted into their statistics, no matter where it is sold in the World. Thus, sales in Congo do impact the global list. They will not be visible in their country / region statistics yet since there is no national company to send them the data, so there will still be no Congo or Ivory Coast line on their report.
Employees also confirmed me that sales of music CDs are "pas hautes", which means not high. Stocks made of unsold units, low numbers, dubious choices, the FNAC of Brazzaville is not an Eldorado so far. We can't ignore the difficult context though and we also can't expect everything to be perfect from day 1. It is so easy to ignore the African continent that one can only salute the decision of a company to develop its activities there. The brand has great expectations for future years and as lovers of music we can only wish them all the best!