Full Length related record Sales – Part 4 – Local compilations #2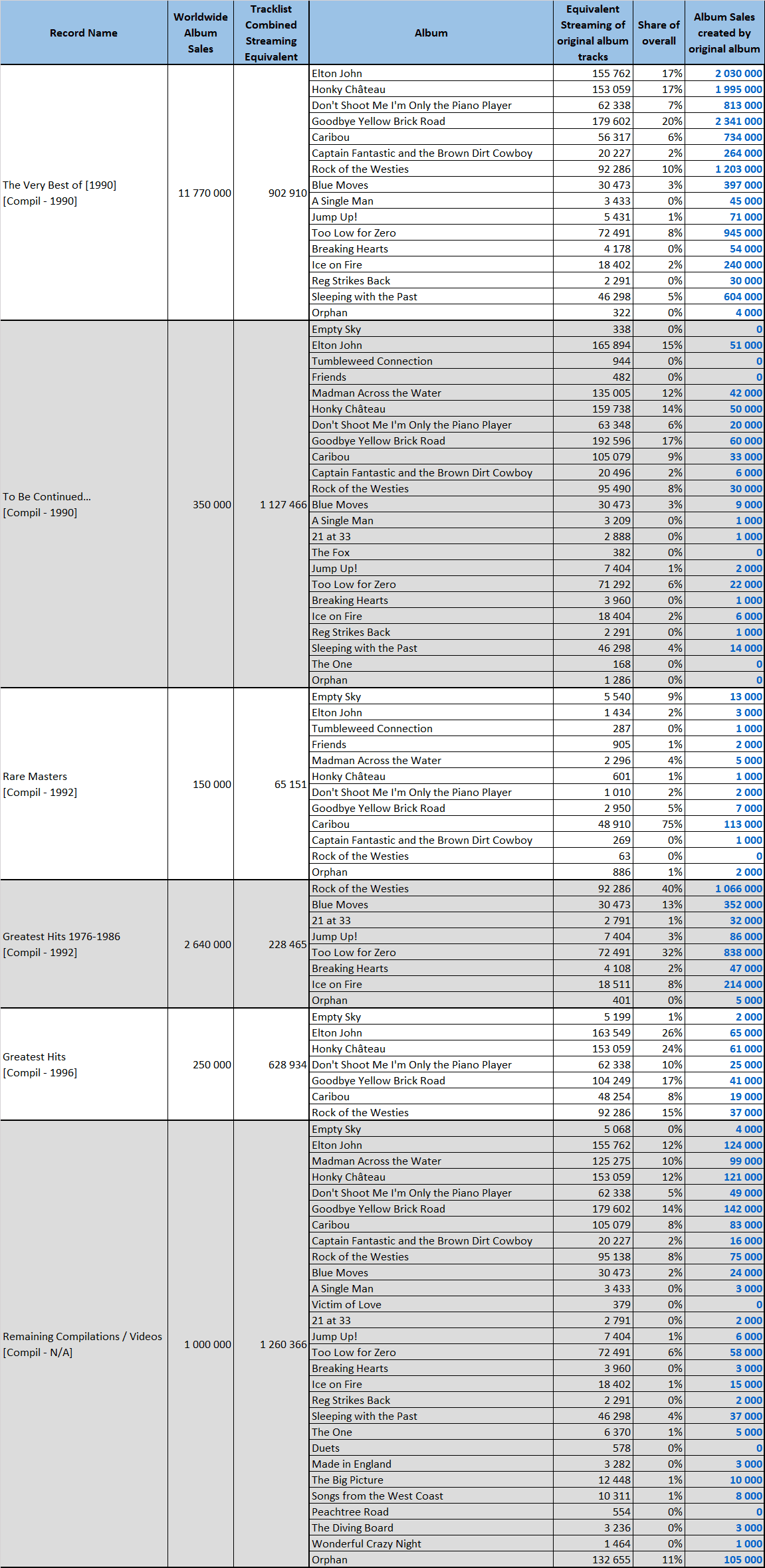 Most local releases are low sellers, but some may perform incredibly well. The Very Best Of Elton John from 1990 was never released in North America but its sales in Europe have been stunning with 5,8 million units sold in the UK, Germany and France alone and well past 9 million across the entire continent.
Interestingly, while early 70s albums weren't all smashes in Europe, The Very Best Of did so well with 79% of its attractiveness coming from 1970-1975 albums. It perfectly used the popularity of Sacrifice, and later Can You Feel Your Love Tonight and Candle in the Wind, to sell the valuable catalog of the singer in CD format to people who had only collected one or two singles in the past.