Full Length related record Sales – Part 2 – Live Albums / Videos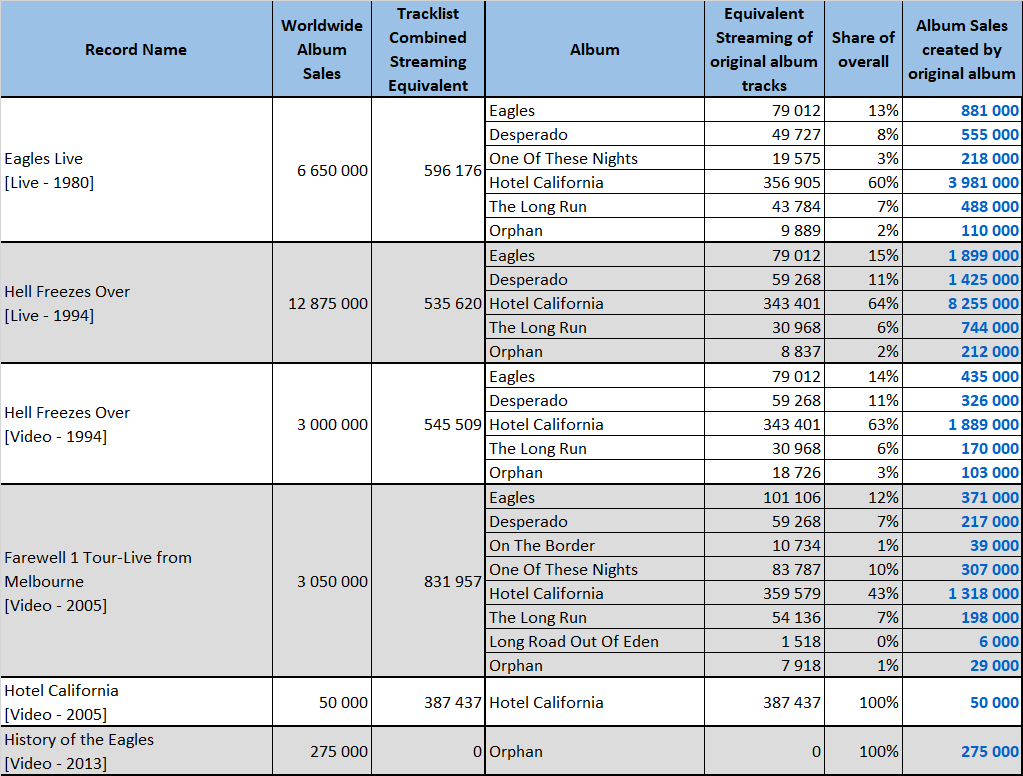 Not satisfied with unreal sales of compilations, the Eagles also sold an immense number of live albums and videos. The 1980 package Live and Hell Freezes Over sold a combined 19 million. Songs from Hotel California represent more than 60% of their strength.
Their sales of music videos are just as incredible. Both Hell Freezes Over and Farewell Tour belong to the top selling music videos ever with 3 million units each. Once again the leading provider of sales is Hotel California. Please notice that a part of those sales aren't awarded to the Eagles' studio albums. Indeed, only 82% of Farewell Tour sales were fueled by the Eagles songs, the remaining 18% come from solo songs of Don Henley, Glenn Frey and Joe Walsh (plus James Gang).