Remaining Long Format – Part 6 – Boxes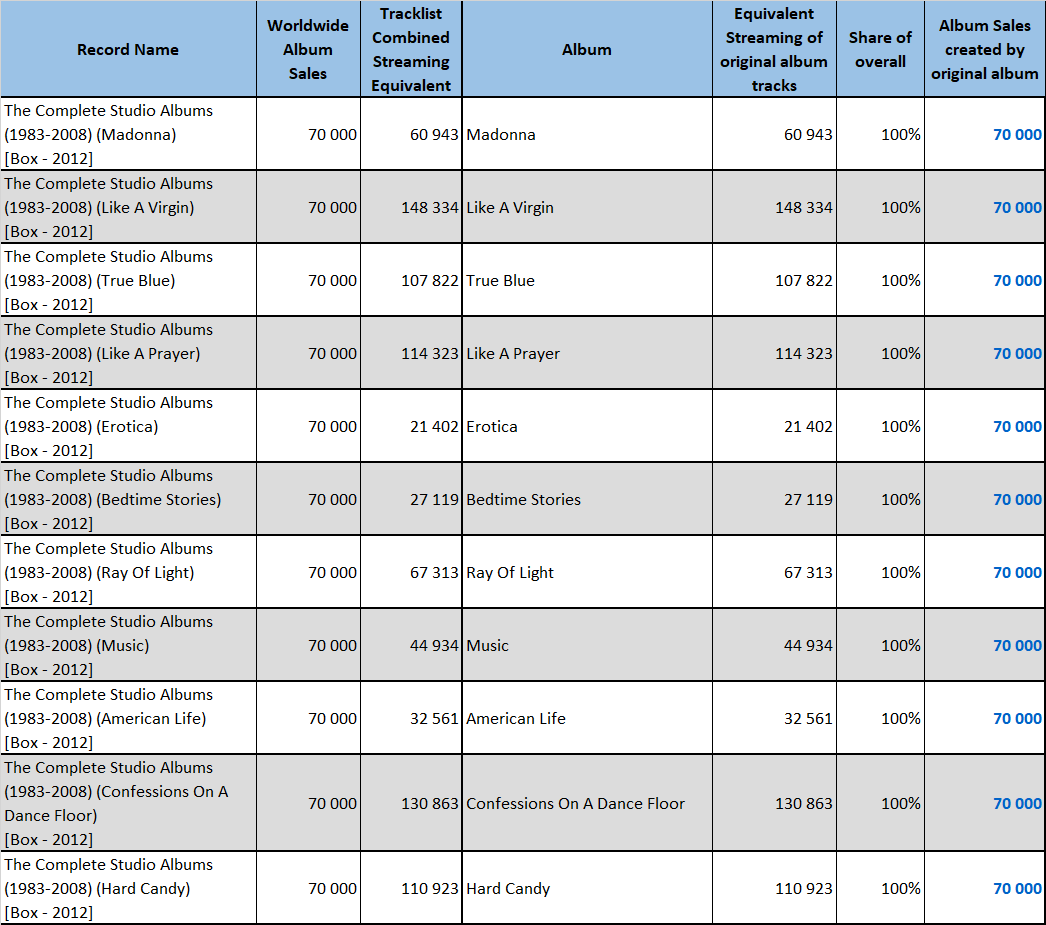 As someone who already sold an immense number of compilations, Madonna isn't an artist that will sell large amounts of boxes made of original studio albums. Those packages have been quite hyped lately though and even her enjoyed it thanks to The Complete Studio Albums package released along with MDNA.
The CSPC guidelines tell that when several albums are barely packaged together, they all get rewarded the sales of the box since it cannibalized them all. Consequently, all albums – minus soundtracks – from Madonna to Hard Candy are assigned with an additional 70,000 units.