Remaining Long Format – Part 5 – Music Videos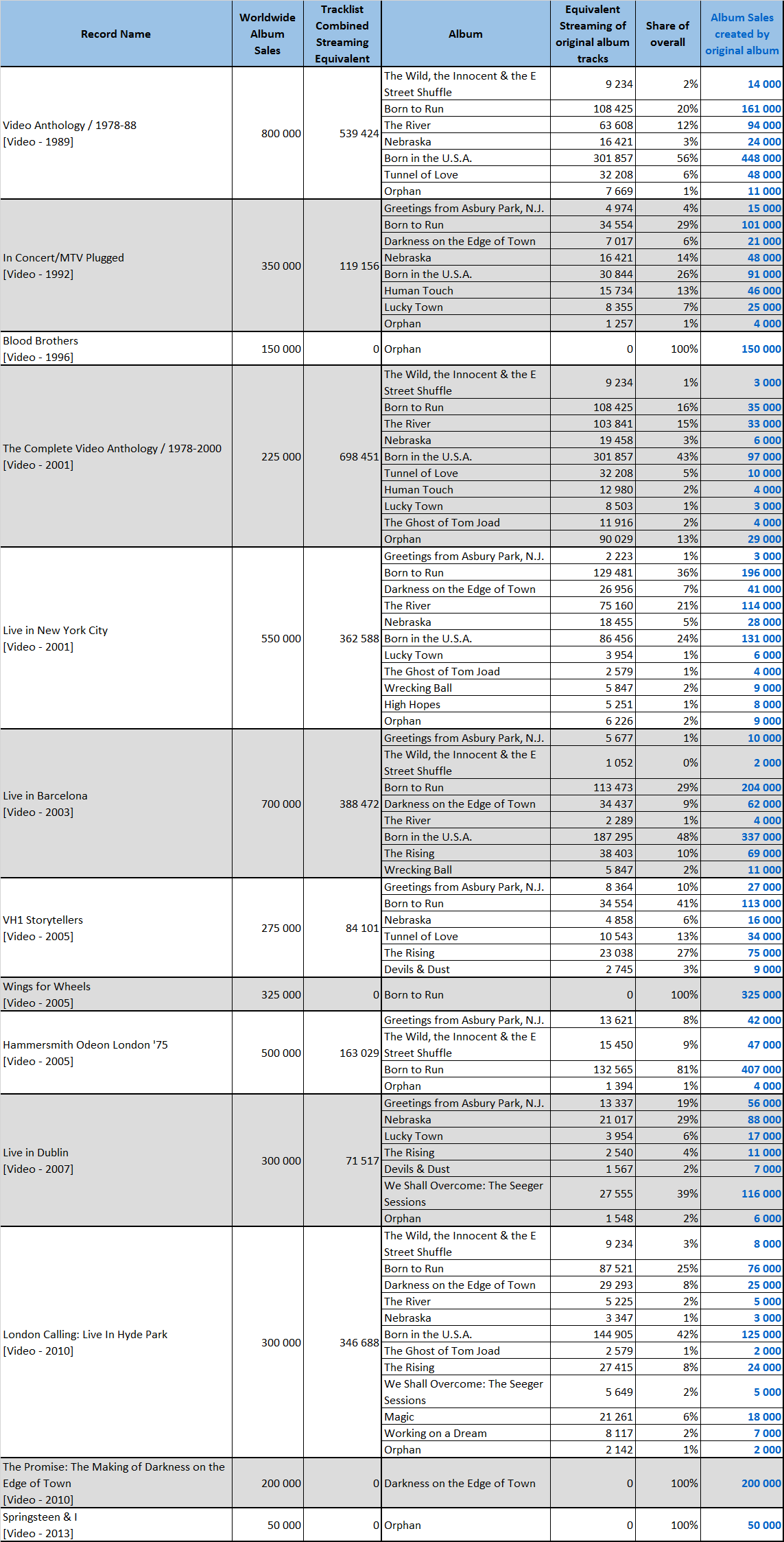 With 4,7 million units sold, Springsteen is a real monster in the music video department.
Interestingly, we can notice that up to 2003, the main catalog of the singer was exploited with live albums focusing on big hits. In latter years, various live albums have been themed around old – 1975 – concerts, or around a specific album like Wings for Wheels and The Promise.