Full Length related records Sales – Summary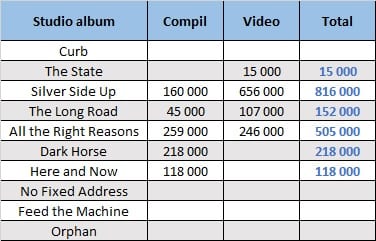 Here is the most underestimated indicator of an album's success – the amount of compilation sales of all kinds it generated. Due to the dependency of sales of the original studio albums on these releases, they are a key piece of the jigsaw.
This table leaves no room for doubt – so far, the entire attractiveness of Nickelback's catalog comes from their 2001-2011 albums.