Streaming Part 4 – Slowing down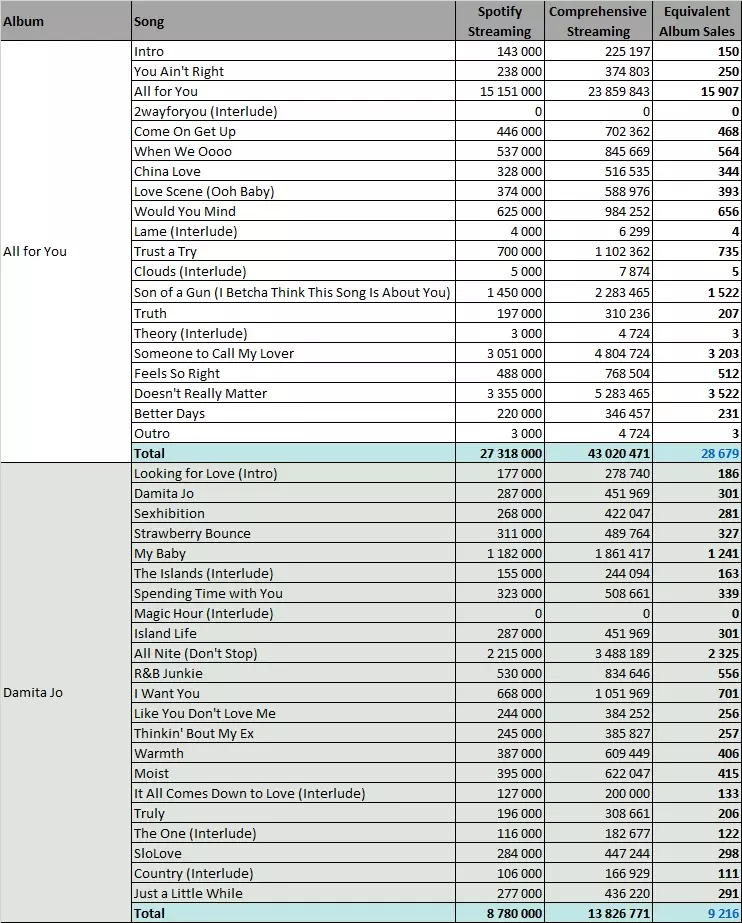 Expectedly, All For You is the diva's last big hit. With 15 million plays, it ranks in the same league as her big 90s tunes. Indeed, her top 4 songs are all in the 15-22 million range showing one more time the absence of a real signature song in her repertoire.
The collapse is severe with Damita Jo which has only 9,000 equivalent album sales, less than a third of All For You.