Streaming Part 3 – 90s Global Attack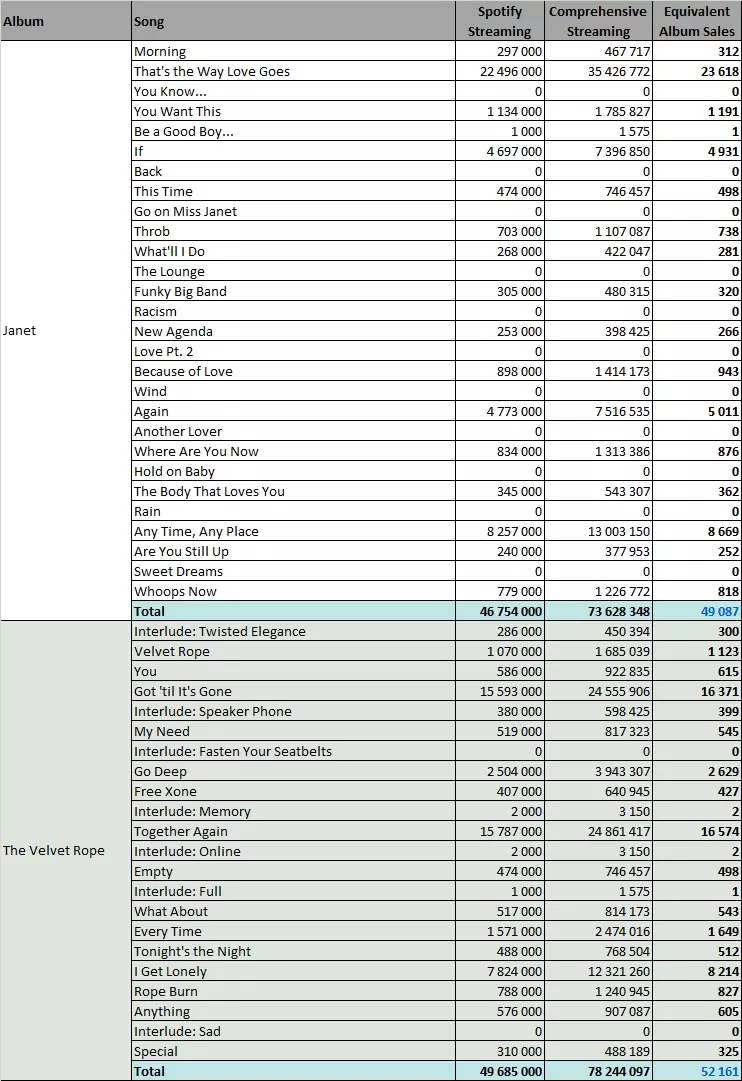 Here comes the first decent streaming hit of Janet Jackson – That's the Way Love Goes, which has more than 22 million plays. From The Velvet Rope, both Got 'til It's Gone and Together Again are close to 16 million.
In terms of equivalent album sales, both sets are around 50,000 units, twice as much as both her big 80s albums.