Streaming Part 2 – Call Me Janet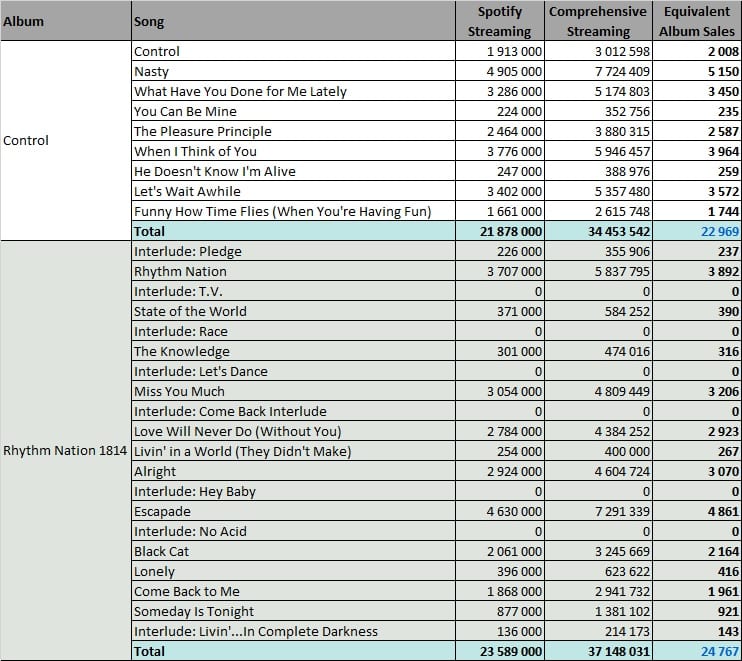 Streams of Control and Rhythm Nation 1814 are kind of unique. Those albums had so many hits that there are barely what are traditionally known as album tracks on them. All seven singles from the Control are on 1,7-4,9 million streams while the two albums tracks are on 200,000 plays. The addition of both facts, unimpressive streams for former singles and so few album tracks, make it look like some kind of successful instrumental album with solid tracks but no hit, while Control was in reality the exact opposite.
The same case is true for Rhythm Nation 1814 with the addition of the massive arrival of interludes. The two tracks opening and closing the album are long enough to get streams but the others are all under 30 seconds, concluding on an automatic 0 total. Just like songs from Control, none of them have topped 5 million streams mark.