Remaining Long Format Part 17 – Box Sets #1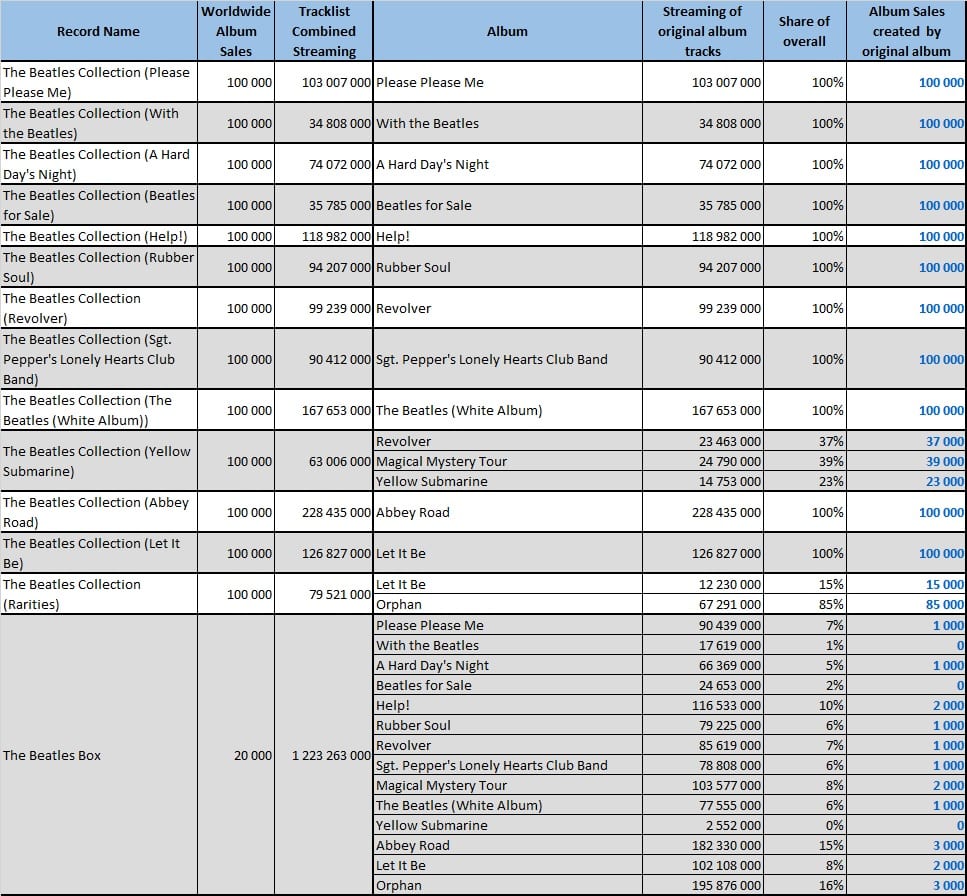 For box sets too there is two kind of packages – extensive compilations with a random assembly of tracks and previously issued albums packaged together.
In the latter case, sales are attributed into each album part of the box set. In a CSPC logic that highlights the dependencies and the cannibalization effect between all products of an artist. It is fundamental to take into account that a consumer of such a career-covering box won't be buying individual albums anymore. Thus, they all get awarded the sale.