Remaining Long Format Part 2 – US Albums #2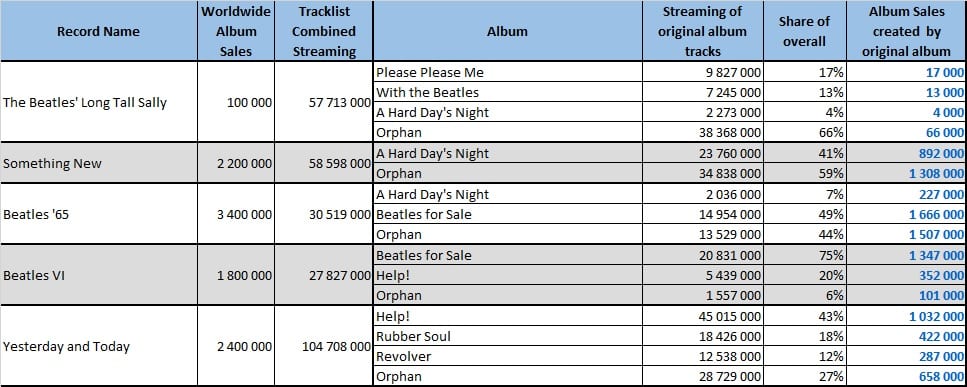 Continuing to go through their US albums, we face four additional million sellers. Issued in 1964/1966, they cover mostly songs from A Hard Day's Night, Beatles For Sale and Help!. We can notice that Beatles for Sale generated more than 3 million sales through Beatles '65 and Beatles VI, both of which sold a lot of copies on the back of its hits.
Once again, Orphan songs appear to be a tremendous addition to those packages. The situation we started to pass by when checking singles sales is visible again – the Beatles have not one but two discographies, their studio album outputs plus their stand-alone hits. That sounds quite theoretical but brings a real and massive difference to their final total as we are going to see.