Streaming Part 4 – All You Need is Sgt. Pepper's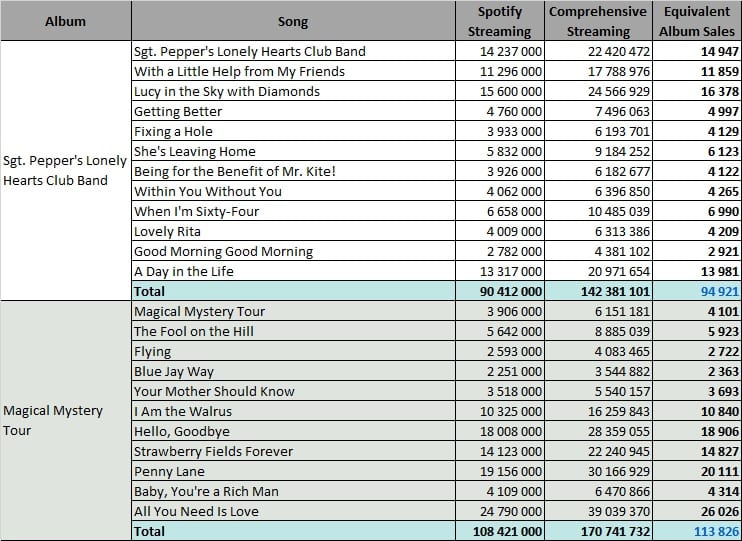 The aforementioned transition into more album-oriented eras gets truly visible here. Almost all songs from Sgt Pepper's album are at 4 million and more, yet no hit reaches 16 million, meaning the full track list minus one song fall into a 4 to 1 ballpark. As a comparison, the ballpark was 25 to 1 on Please Please Me.
Surprisingly, while its consistency should be highlighted, the overall total of the 1967 classic remains fairly weak. At 95,000 equivalent album sales, it is even topped by Magical Mystery Tour, among others. 1966 Rolling Stones album Aftermath, arguably nowhere near as iconic as Sgt Pepper's, destroys its streaming results with 261,000 equivalent album sales as of December 3 2016. Of course one may argue the Beatles arrived late in Streaming World, but considering how much it has been booming month after month even if they had been available since the beginning this album would still be well under its Stones challenger.