Streaming Part 2 – For Sale… & Stream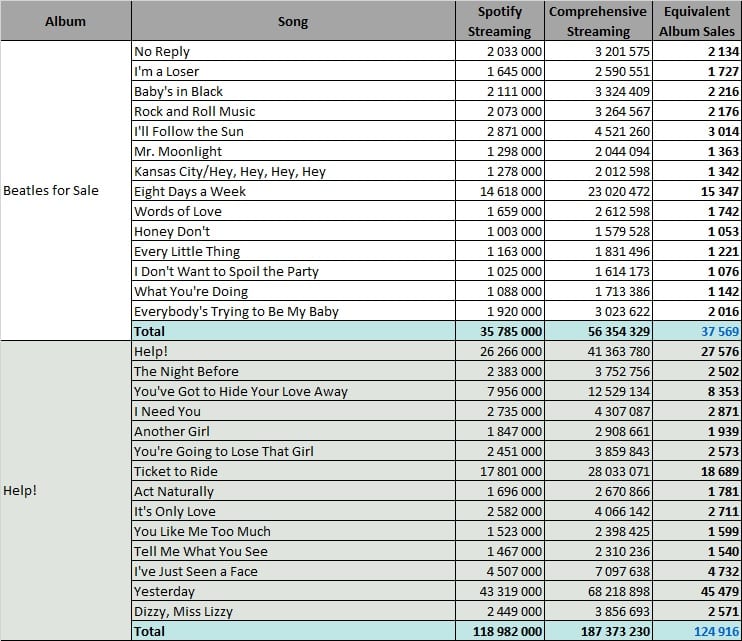 The string of 1 million plus plays songs continues with the full track lists of both Beatles For Sale and Help!. The former lacks a bit of big hits with only Eight Days a Week closing in 15 million. This implies a relatively low 38,000 equivalent album sales.
At 125,000 units the latter is much stronger. Help! achieves this total thanks to the title track at 26 million, Ticket To Ride at 18 million and of course the cult Yesterday which rides high at 43 million.