Streaming Part 3 – Hard Years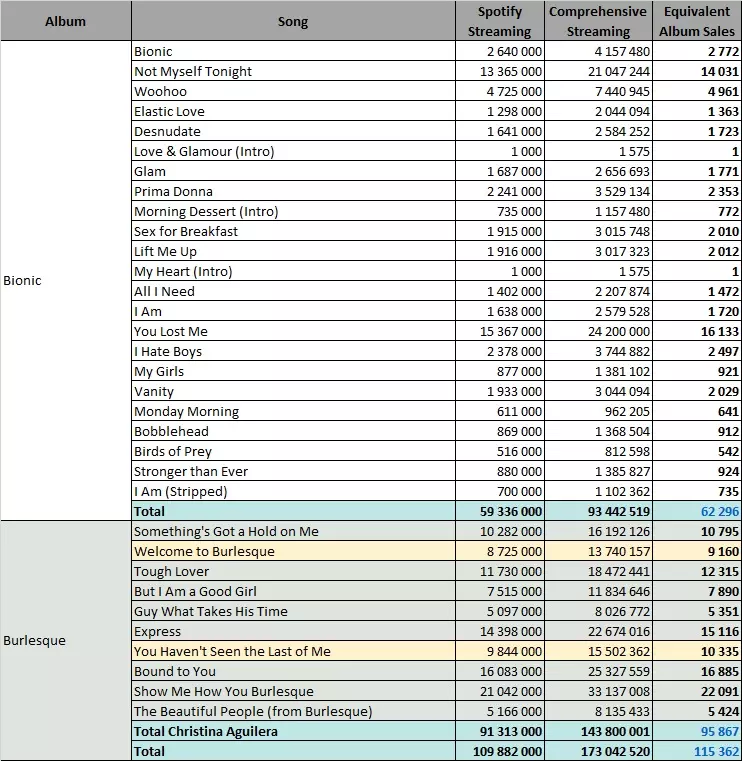 Fan base sales often corrupt the perception of a successful record. Sales of Bionic and Burlesque aren't that different thanks to them, but in streams Burlesque is building its lead more and more.
This is the most visible with album tracks. Some songs from Bionic are on half a million streams only – everything on Burlesque is over 5 million, the trademark of a widespread appeal which isn't limited to fans. The soundtrack has no big hit, nevertheless it adds for 115,000 equivalent album sales including 96,000 units from Christina Aguilera songs.