Streaming Part 6 – Angie No More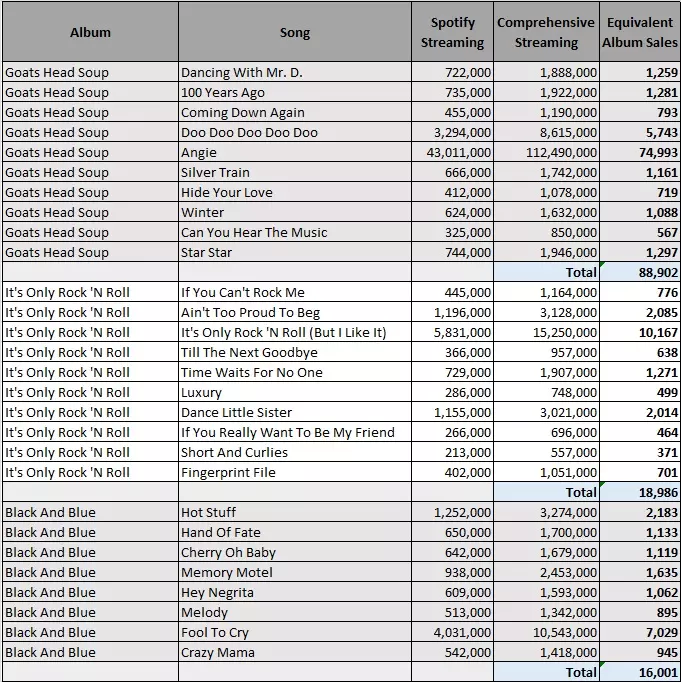 Angie, one more absolutely cult song. With so many albums containing at least one widely popular smash there is no wonder why the Rolling Stones issued so many greatest hits albums.
Apart from Angie though, those 1973-1976 years are a real step back for the band. Album tracks are far from the multi-million figures of some past albums while biggest songs of It's Only Rock 'N Roll and Black And Blue are stuck on 6 million and 4 million respectively. That lack of hits and consistence give those two albums the lowest album sales equivalent so far.