Streaming Part 3 – Painting hits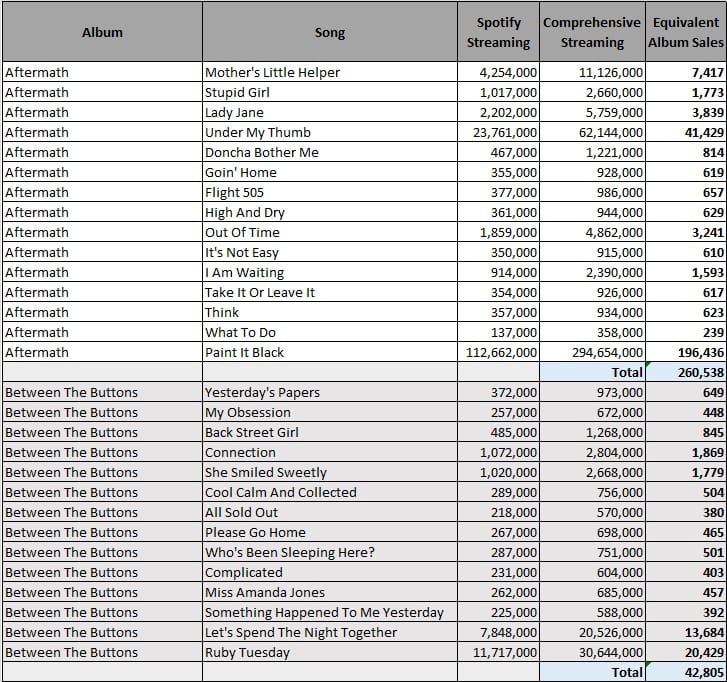 On a period that saw the band first compilations being already released, the new material of the Rolling Stones was still highly successful. Aftermath is home of the cult Paint It Black which registers a gigantic 113 million streams, arguably one of the highest totals of all songs from the 60s as it is among the only 5 songs from that decade which already broke the 100 million barrier.
Behind such a stellar hit, the 24 million plays of Under My Thumb almost look bad while in reality that's enough to make it one of the 100 most remembered songs of the decade. Such results provide Aftermath a huge 261,000 equivalent album sales. At 43,000 units Between The Buttons has a good showing although nowhere near contemporary albums of the group.