Streaming Part 2 – Crazy Christmas Love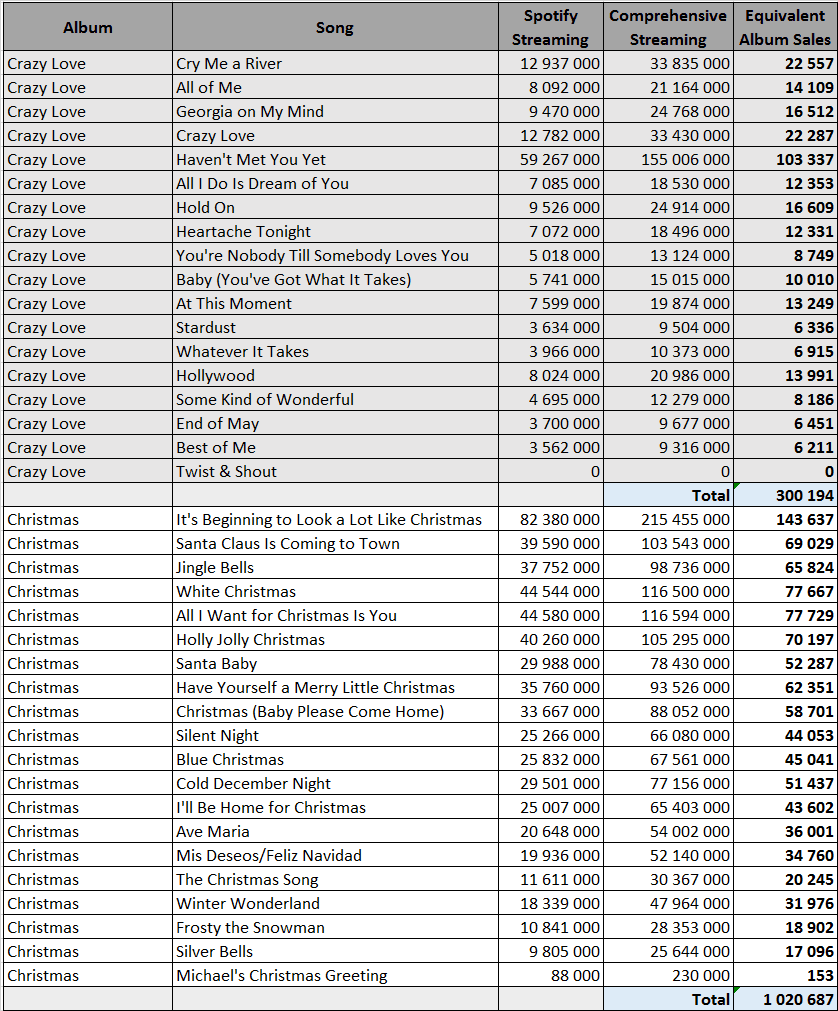 The album Crazy Love pretty much repeats the pattern of the previous three records at a slightly higher level with all songs over 3,5 million. All told, streams of its songs equal to 300,000 album sales.
Then, there is Christmas. With no track crossing 100 million so far, the album still registered enough streams to amass more than 1 million equivalent album sales, an unreal result. Right now, it is getting streams worth 10,000 album sales every day.