Streaming Part 4 – It's My Life revival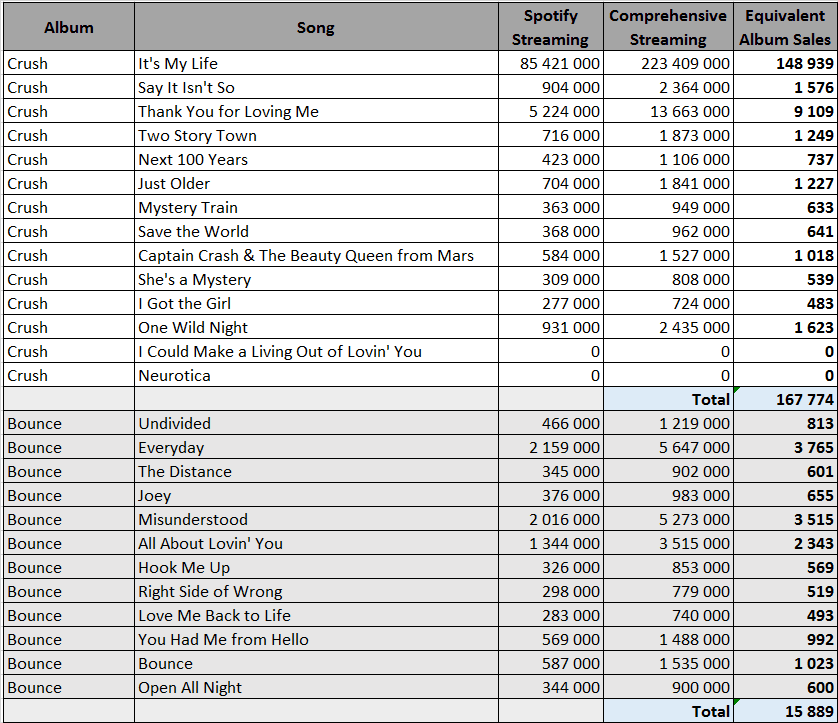 Up to 2000, the career of Bon Jovi followed very closely the path of U2. Both bands started slow until getting a massive smash album in 1986/1987. Both held strong for a few years before slowing down a bit during the 90s. Both had an outstanding revival in 2000. For the Irish band, the song was Beautiful Day. For Bon Jovi, it was It's My Life.
With over 85 million streams, that song status raised as high as their previous biggest hits, a rare feat so deep into a career. Unlike U2 though, Bon Jovi failed to capitalize on that success to keep on getting hit singles with everything coming next being moderate hits at best.