Streaming Part 4 – Orphan Album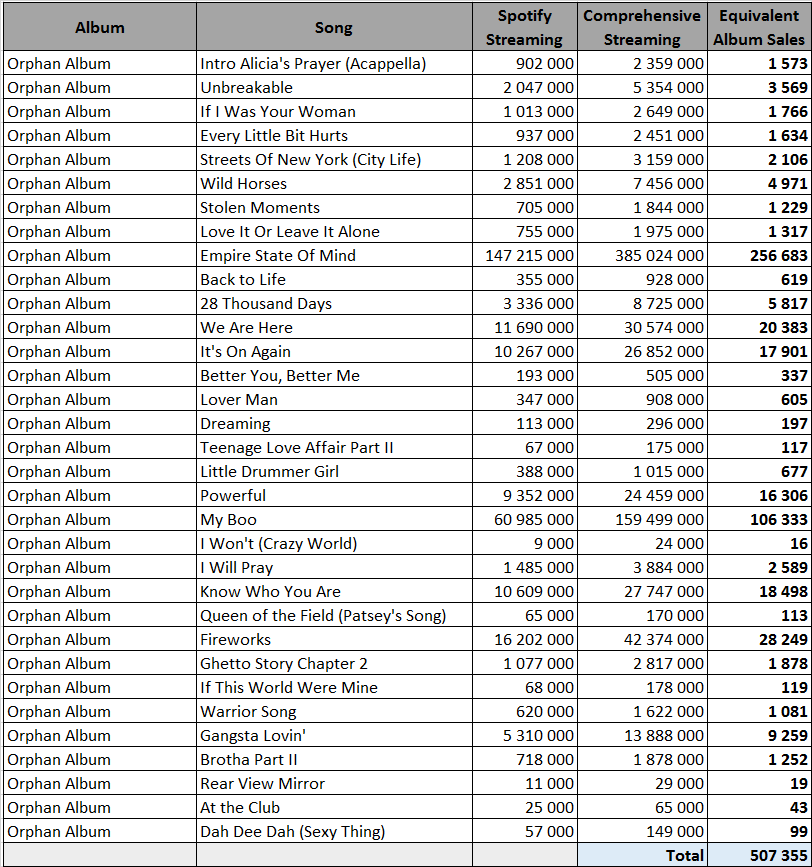 Orphan Album tracks are sometimes home for some of an artist biggest hits. That's the case of Alicia Keys as this category adds to her catalog two sizable smashes, My Boo with Usher and Empire State Of Mind with Jay-Z.
This latter song in spite of spreading its streams within' two well-known versions, ends up being the vocalist largest hit with Jay-Z version alone which stands at an incredible 147 million.