Part 2 – Global Compilations II – Golden ones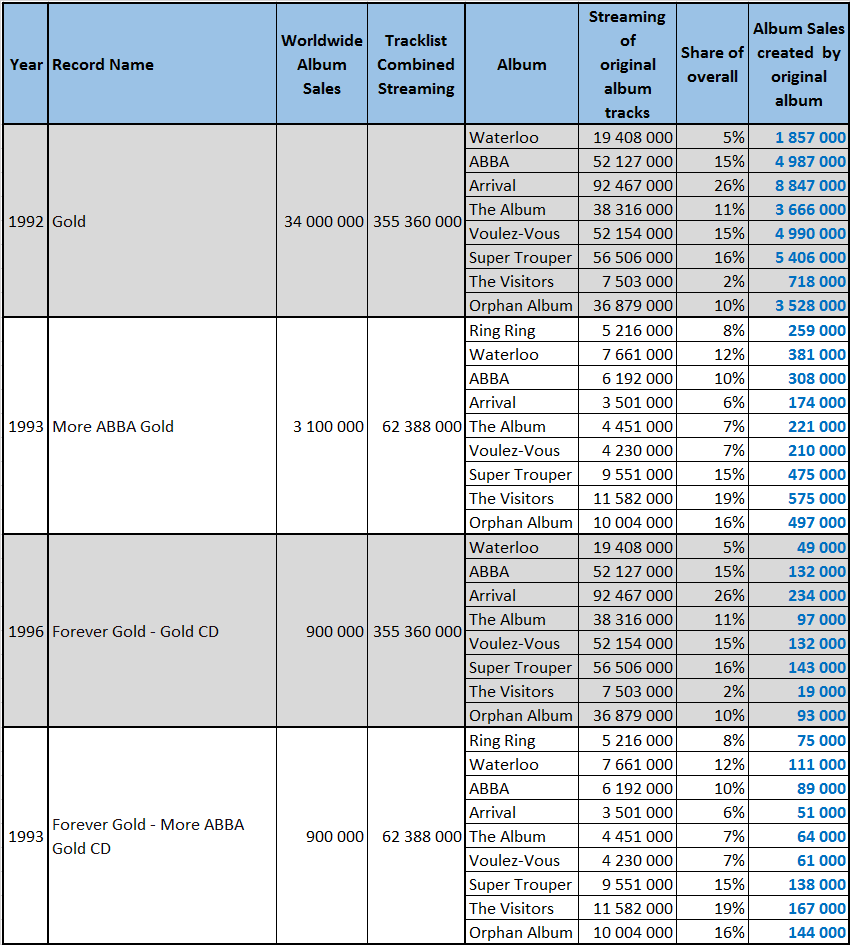 Here comes Gold! The hyper-mega selling album now stands at an outstanding 34 million and still climbing. Outside of North America, it is quite simply one of the Top 3 best selling albums ever. As the ultimate ABBA compilation, the track list of Gold represents very well the distribution of their hits attractiveness. Arrival is the leading generator of sales with a huge 8,8 million but what impresses more is how equally spread is that appeal with ABBA, The Album, Voulez-Vous and Super Trouper all representing from 11% to 16% of the package weight. Thus, all plus Orphan album on the back of Fernando and Gimme!… contributing in 3,5 million to 5,5 million sales of Gold.
The pattern of More ABBA Gold is obviously much different as it features tracks not present on Gold, while Forever Gold combines both, which is why it counts each album on its own. More ABBA Gold tally of 3,1 million itself includes half a million units from Gold 40th Anniversary Edition.