Streaming Part 5 – More Ups, More Downs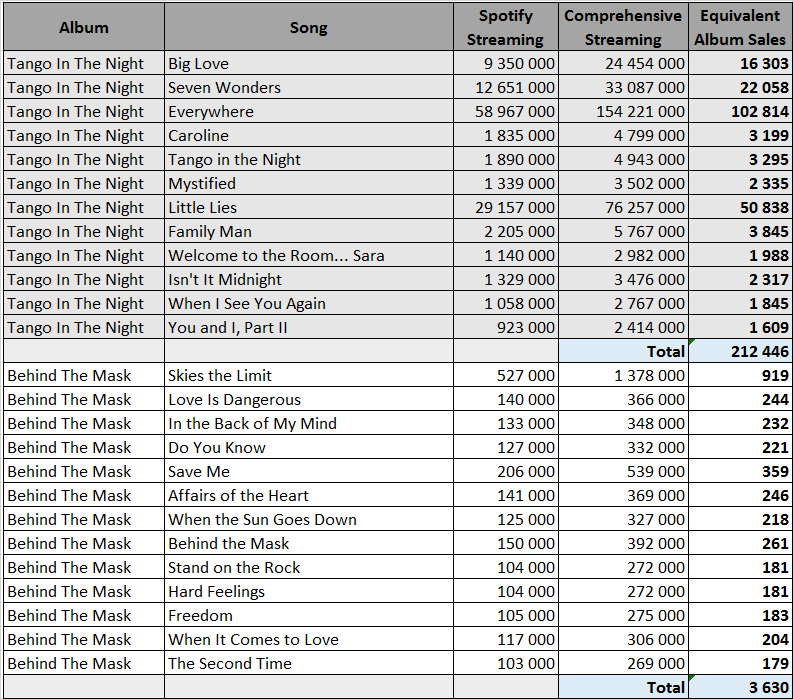 With two average hits and two big ones, Tango In The Night was a real comeback for Fleetwood Mac. Everywhere at 59 million is truly one of the band most remembered songs, while Littles Lies at 29 million is huge as well.
In terms of albums equivalent, this album performs four times better than its predecessor. Back to stay? Well, not really. If the Rumours to Tusk drop was heavily covered as the biggest freefall of the history of the music industry – a 89% drop in streaming results, the one from Tango In The Night to Behind The Mask, at 98,5%, is even more absurd.