Streaming Part 3 – Rumours Get Noisy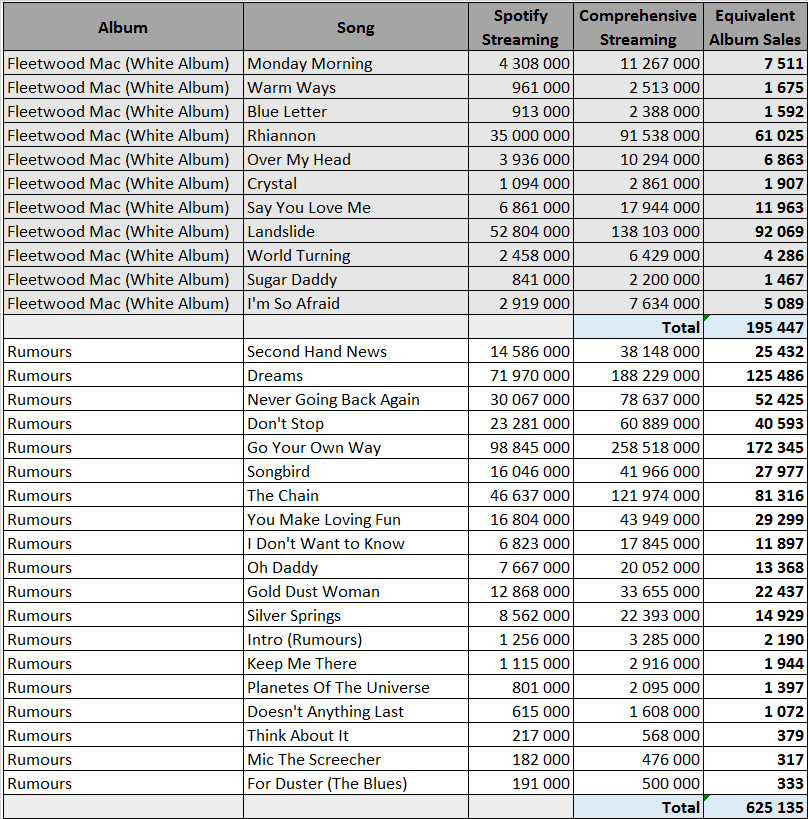 And just like that, Fleetwood Mac got utterly massive. From 288 to 1,559 to 195,000 to 625,000, album sales equivalence of their albums streaming results explode record after record.
Fleetwood Mac isn't that big overall but both Rhiannon and Landslide are truly solid hits. On its side, except the few tracks added to the expanded edition, Rumours is utterly massive all over its track list. With its worst song at nearly 7 million and soon 8 tracks at 15 million or more, no catalog album can challenge such an extensive appeal. Go Your Own Way is shown at 98,8 million here – to be fully honest, as those figures were compiled a few days ago, time to define all data, it has already passed 100 million as of October 7. Believe it or not, songs like The Chain at a huge 47 million streams or Never Going Back Again, which recently topped 30 million, weren't even singles of the album.