Streaming Part 10 – Is there anybody out there? #3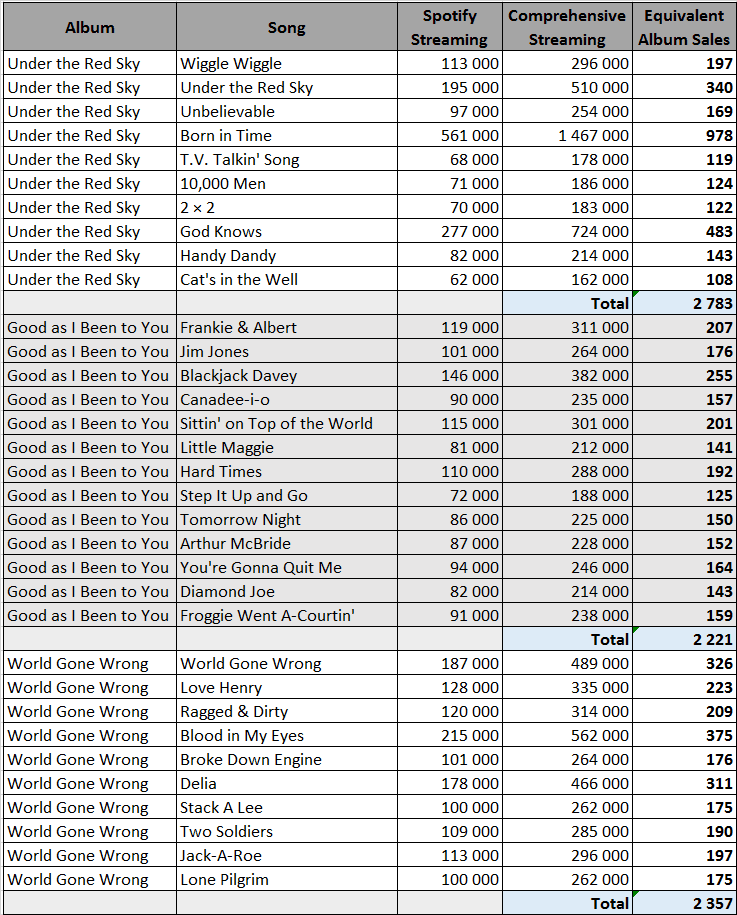 World Gone Wrong, so did the artist career. By that time in 1993, Bob Dylan was up to 10 consecutive disappointing sellers, with Infidels being the only album from the pack to reach 2 million. It went worse and worse with the 1993 effort moving barely 500,000 units worldwide.
Streaming figures show just that. We can even go back to Street Legal. If Blood On The Tracks and Desire have a combined 18 tracks over 1 million streams, the 12 albums released from Street Legal to World Gone Wrong add for a mere 5 such tracks all together. The problem doesn't relate to album tracks only as the biggest track from all those albums has yet to cross 3 million plays, a far cry from Hurricane 36 million tally. In fact, that song alone has more streams than all tracks from following 12 albums combined! As the singer was already 52 by 1993, it can be regarded as quite natural. A comeback to form was very dubious at that point.