Streaming Part 2 – Consolidation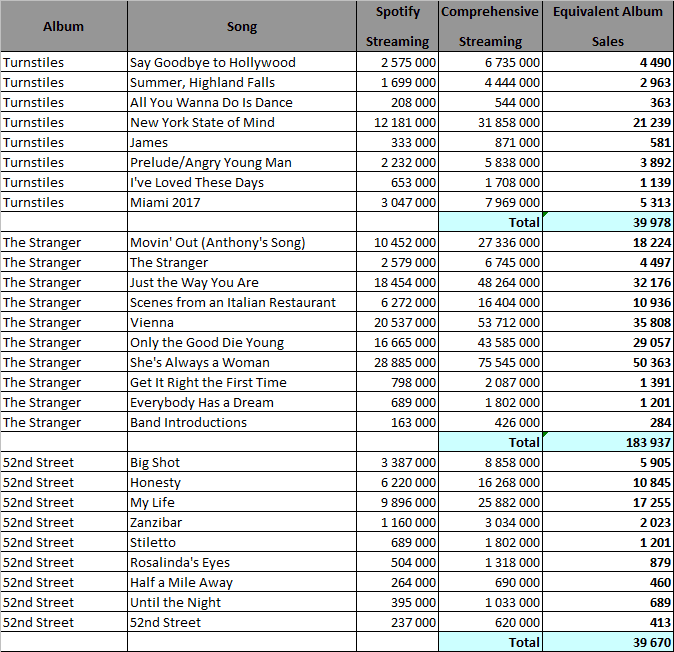 On Part II, on the other hand, we see better and more consistent results. Turnstiles and 52nd Street rank almost on pair, both at nearly 40,000 equivalent albums sold, Surprisingly Honesty, whilst more than a decent classic hit at over 6 million streams on Spotify, didn't boost its parent album to the level some would have expected.
The Stranger didn't have any specific track as huge as the song Piano Man, but it contains five tracks above the 10 million mark, including Vienna with a massive 20 million. Plus, all but three songs on it reached 7-digits figures, which overall was enough to reach 184,000 CSPC sales.