Streaming Part 3 – More success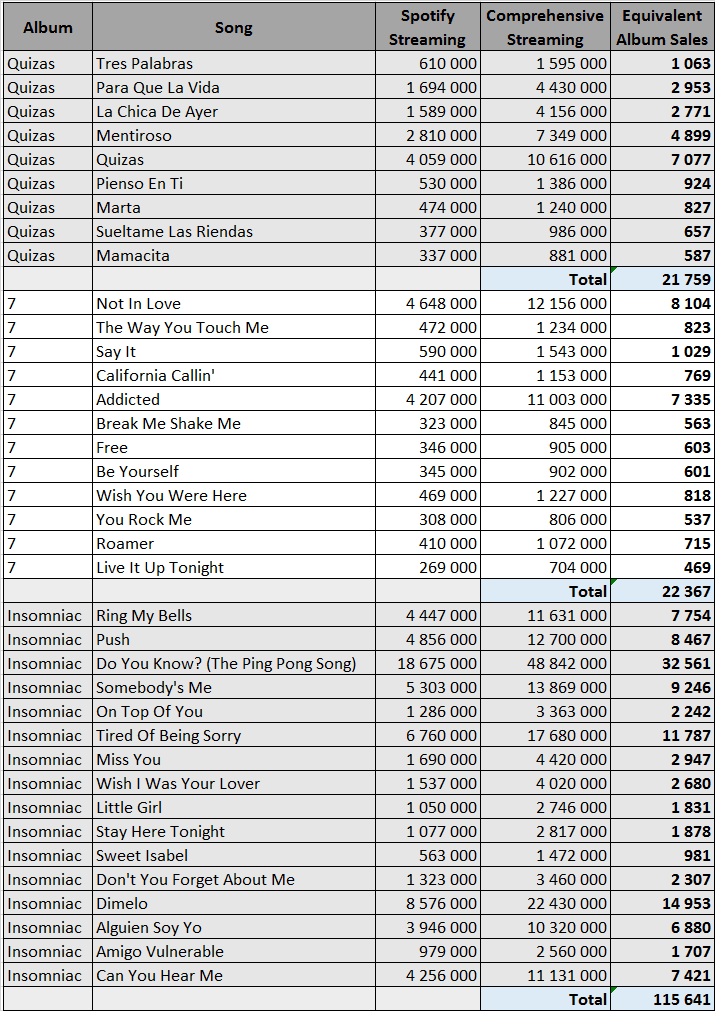 Quizás and 7 are probably in a difficult situation as they were released at probably Enrique Iglesias' softest time in his career, as proven by their small equivalent sales via streaming, both at 22,000 units sold. Mentiroso -from the album Quizás– was the only notable hit from that era and yet it hasn't reached 3 million streams.
From that point of view, Insomniac was a nice return to form with almost 116,000 equivalent album sold are nothing to be ashamed of. On the contrary, it is quite a strong total which precedes the streaming era, by the way. Do You know? is one of his biggest pre 2008 / Spotify songs with over 18 million plays on that platform.