Full Length Migration Part 3 – French Compilations / Lives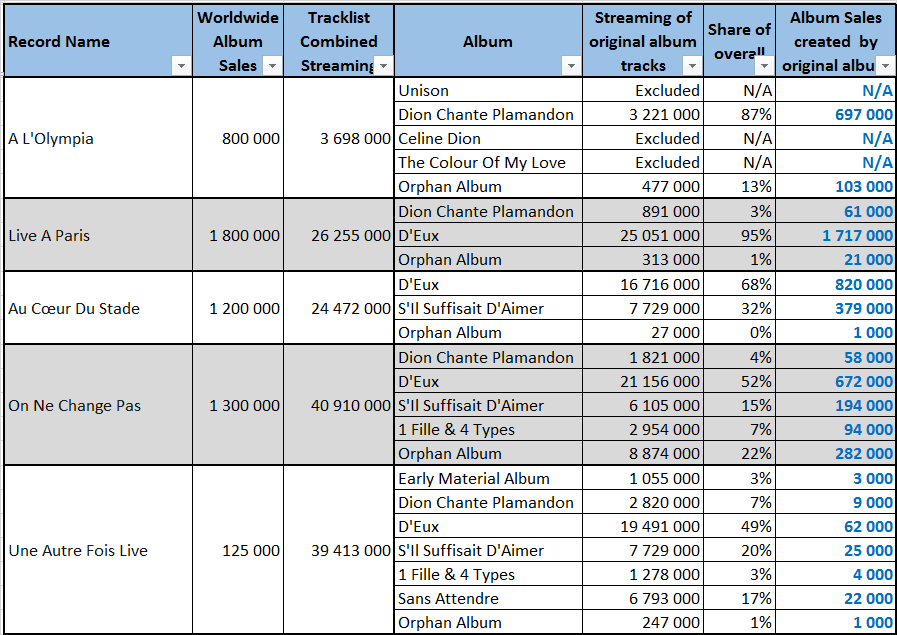 If you check in details the list of albums in front of A L'Olympia live package, you will see all English albums mentioned as "Excluded". In fact, all those albums sold mostly in French-speaking countries, almost exclusively thanks to their French songs. The fact Spotify is worldwide and largely favorable to English songs make it look like the few global hits included are responsible of almost all sales of those records, which is obviously not true. Thus, for all those packages I focused on French songs only among track lists.
D'Eux proves its status of absolute monster with a share ranging from 49% to 95% of all those compilations attractiveness.