Streaming Part 5 – Beautiful Years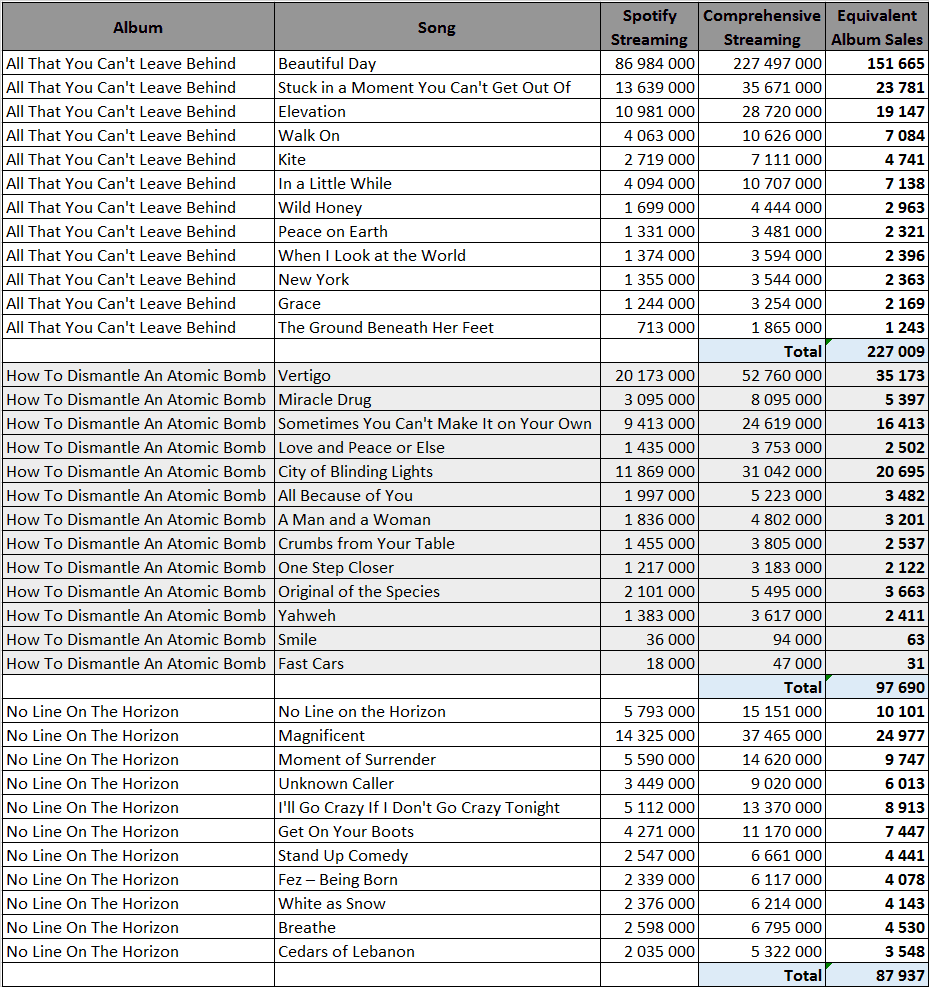 All That You Can't Leave Behind is definitely more successful that it is generally recognized, even by the fans. At the time of its release, it served to reconnect with old school fans who, by that point, had kind of given them up. It brought U2 back to their classic trademarks and they seem to respect that. Beautiful Day, its lead single, is their second most streamed track on Spotify with an impressive 87 million total overall. Over 227,000 equivalent album sales for this record released in 2000. We will see in latter parts how much bigger this album had a relevant impact on both 2002 and 2006 major selling compilations successes.
How To Dismantle An Atomic Bomb was initially as successful as its predecessor but streaming figures reveal that it didn't have the same long lasting appeal, with it not being able to cross the 100,000 equivalent album sales. No Line On The Horizon wasn't their most successful adventure by any mean and the above stream figure proves it.