Streaming Part 2 – Getting Bigger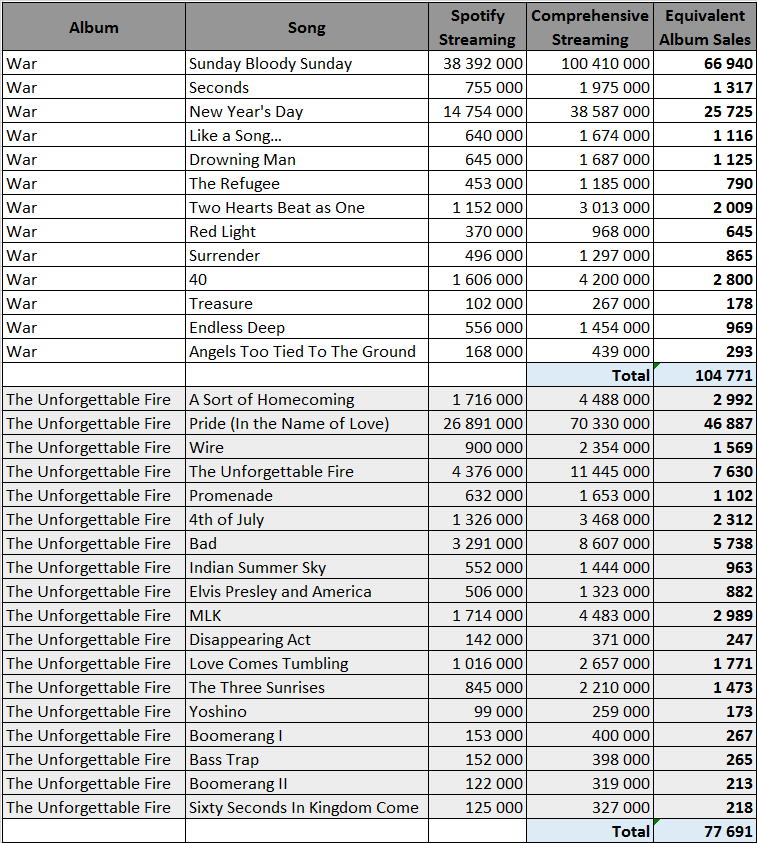 War is U2 pre-The Joshua Tree album that gets the greatest stream results on Spotify and similar online platforms, with over 104,000 equivalent albums sold, largely thanks to both Sunday Bloody Sunday and New Year's Day.
The Unforgettable Fire has nothing to feel shy about too thanks to the inclusion of Pride, another of the group's biggest early hits. This classic song released as a single in 1984 achieved almost 27 million plays via Spotify, accounting for well over a half of the album's total and equivalent album sales.