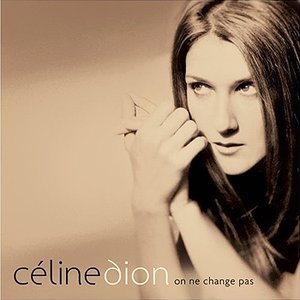 On Ne Change Pas (2005) Era
Celine Dion got her first big French hit in 1983 with D'Amour Ou D'Amitié. She got her second with Ziggy in 1993. In 1995 she broke all records with D'Eux album, then in 1998 with S'Il Suffisait D'Aimer. Her 2003 album 1 Fille & 4 Types completed her French discography. All those records had obviously enough material to release a first career-spanning compilation. It was done in October 2005 with On Ne Change Pas.
This package included three new songs that were all used as singles. The first one was arguably the biggest as Je Ne Vous Oublie Pas reached #2. The greatest hits easily entered the Compilation Chart at #1 where it remained for seven weeks. With 420,000 units scanned by IFOP in 2005, the album was actually up to 578,000 copies in 2005. By the end of 2008, On Ne Change Pas sold 694,000 copies.
Top 3 Most Streamed Tracks on Spotify
I Believe In You  feat. Il Divo – 2,627,000
Je Ne Vous Oublie Pas – 679,000
Tous Les Secrets De Ton Coeur – 511,000