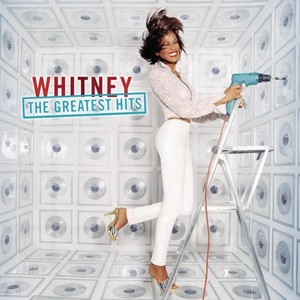 The Greatest Hits (2000) Era
Increasing her profile with each of her first four albums from a French point a view, Whitney Houston was incredibly popular and appreciated by 2000 especially after My Love Is Your Love immaculate era. Thus, her 2000 The Greatest Hits compilation did wonders.
In May, she set debuted at #1 and stayed there for three weeks in the Compilation chart. For 16 weeks it remained Top 10. The #16 long running hit Could I Have This Kiss Forever, a duet with Enrique Iglesias, took off several months later just in time for Christmas. At that point, the compilation re-entered and went #10.
In 2000 Compilation Year End Chart, the album ended at an impressive #2 position, only topped by The Beatles massive 1 album. By the end of 2001, The Greatest Hits was close to 500,000 units. In November of that year, Love, Whitney, a second compilation specifically dedicated to love songs was issued. It went to #8 in February due to the low market overall and had a very short chart life, selling only 40,000 units.