Streaming Part 2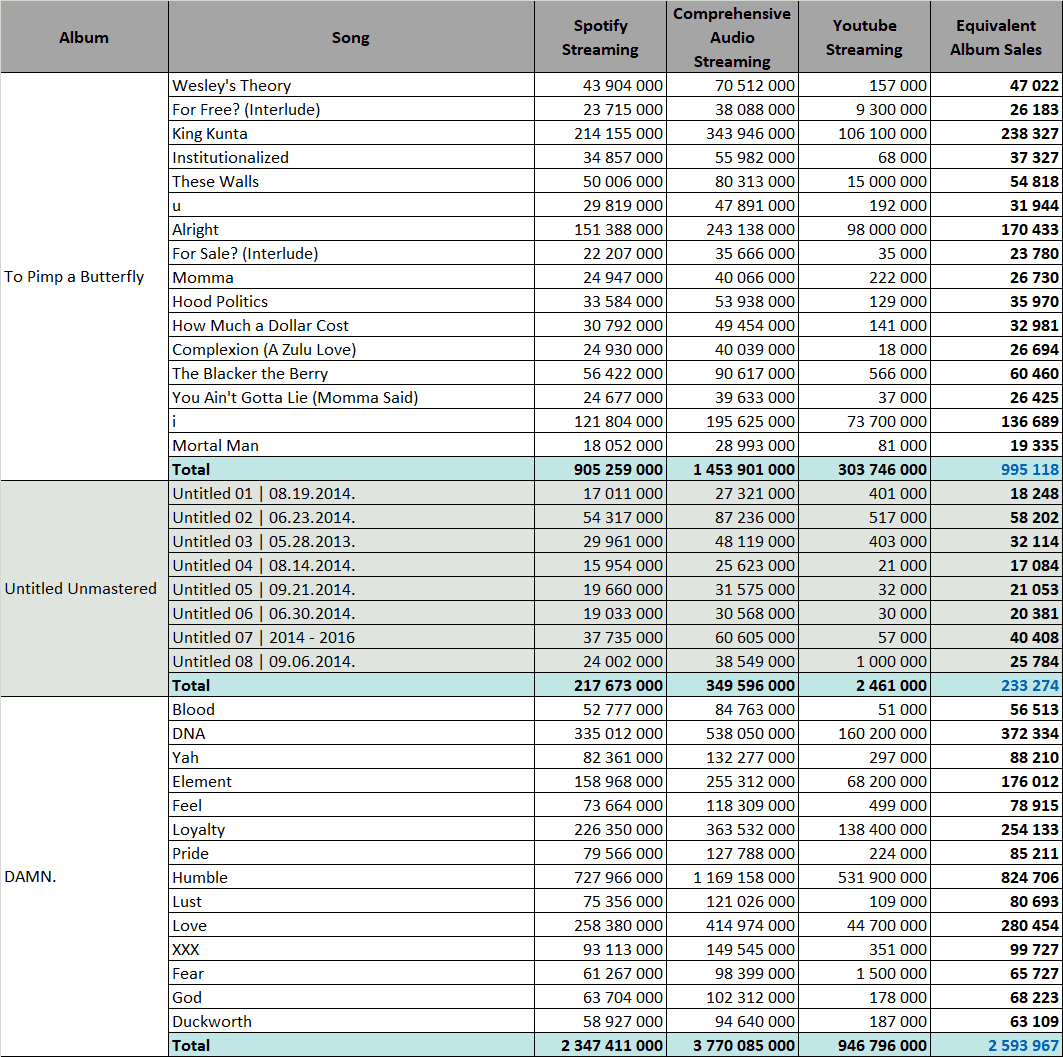 To Pimp A Butterfly is as consistent as its immediate predecessor. Its combined total of 1 million equivalent album sales is much lower though. This is due to the lack of super-hits as only 3 of its songs top 100 million streams on Spotify.
The mixtape Untitled, Unmastered does wonders considering the kind of product that it is. The Tracks aren't even titled but they still amount to 218 million streams on Spotify combined, some 233,000 equivalent album sales.
The 2017 blockbuster Damn. sees all its tracks crack 50 million streams on Spotify. Unsurprisingly, Humble leads the way with a superb 728 million, but it isn't all about that one song since the rest of the track list adds for 1,6 billion. DNA and Love rank second and third among the album's top tracks. In total, Damn. is close to 2,6 million equivalent album sales.