Streaming Part 3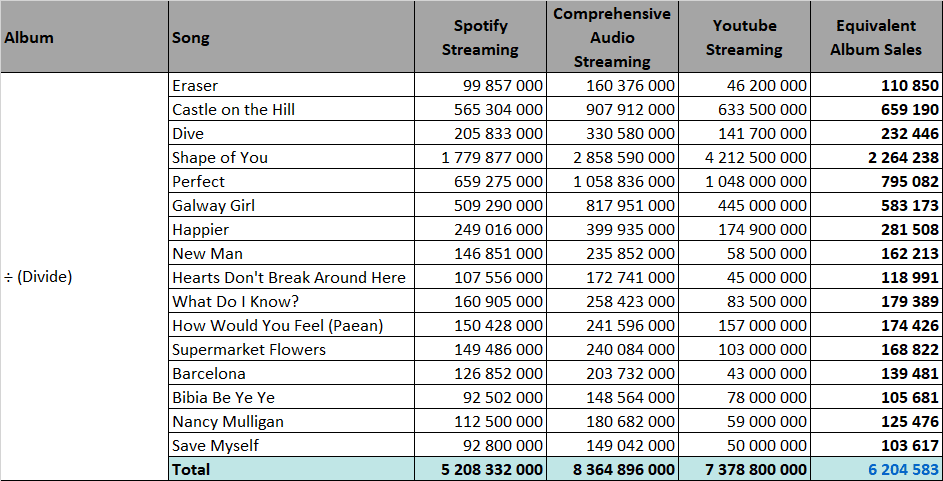 The success of Multiply was so big that most would have bet that Sheeran had peaked. Someway, he managed to improve once again. Figures speak by themselves. All tracks from the album will soon be over 100 million streams on Spotify. All four singles are over 500 million while close or over that mark on YouTube as well.
What about Shape of You? The song is the most streamed hit ever on Spotify at almost 1,8 billion. On YouTube, it is over 4,2 billion. As incredible as it seems, more than one year after its release this smash remains comfortably inside the Top 20 chart of Spotify and Top 5 of YouTube. It isn't going to slow down anytime soon.
The total of all songs in terms of equivalent album sales is a record-breaking 6,2 million.