Streaming Part 3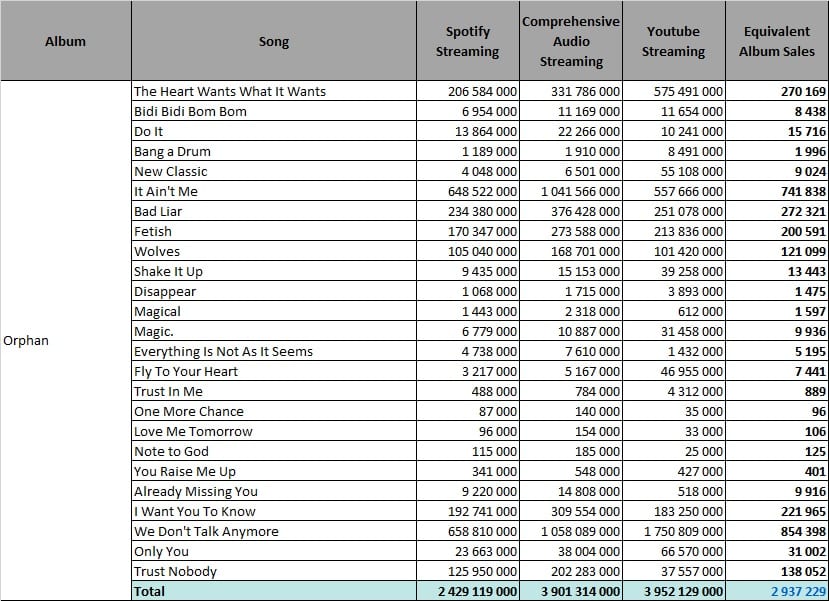 If reaching 100 million streams on Spotify in 2017 is nothing extraordinary, to do so with so many titles and so widely is remarkable. This list features 8 tracks over that mark!
Two of them, We Don't Talk Anymore and It Ain't Me, are around 650 million. Together, they combine for 1,6 million EAS. The complete list of Orphan songs which includes them is up to 2,9 million EAS.
Has Gomez reached a new dimension? Her recent figures on Spotify are huge but doubt remains. Before We Don't Talk Anymore and It Ain't Me her previous best was 410 million. These two hits belong to albums of Charlie Puth and Kygo respectively. This is annoying since both of them have 3 songs comfortably over 500 million streams on Spotify, which suggests those numbers are more representative of their own success than that of Gomez.