Remaining Long Format – Music Videos – 80s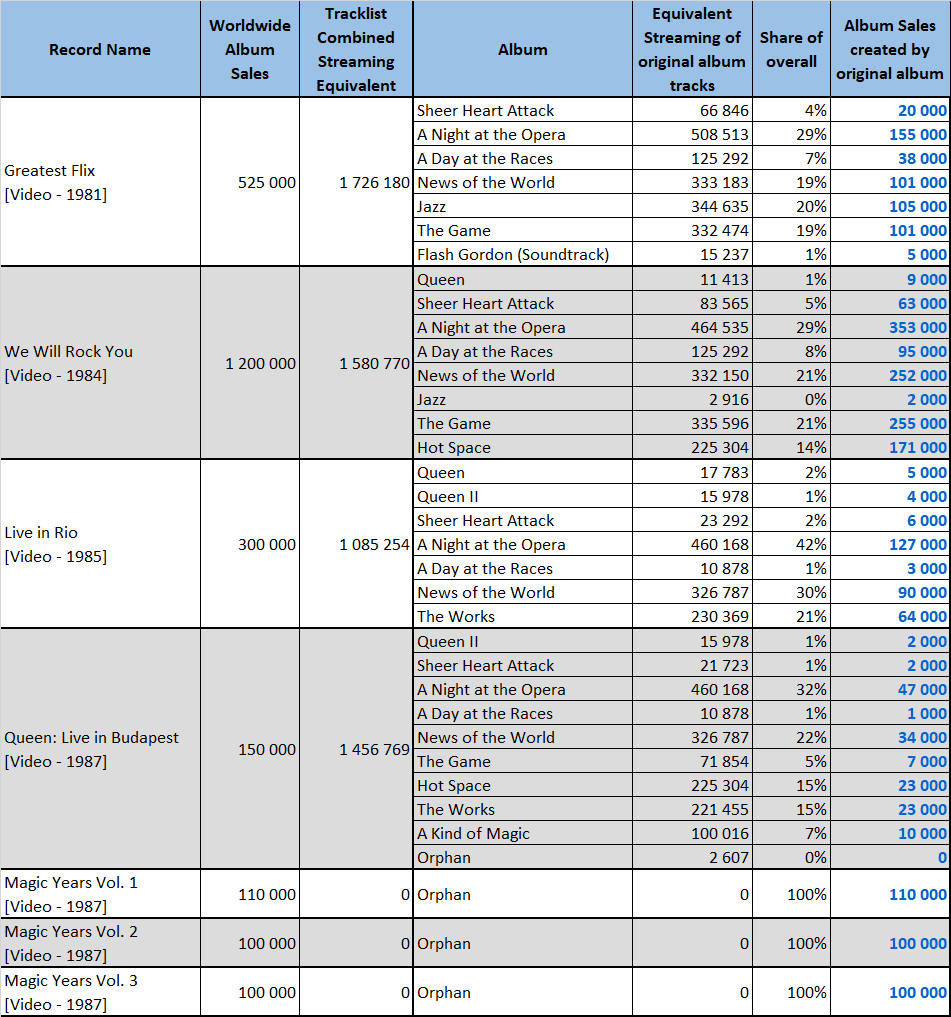 During the 80s, apart from Michael Jackson, almost nobody was selling much videos – well, it's worth noting Duran Duran did well at some point also. The ongoing popularity of Queen kept those releases alive long enough to see them morph into huge sellers though. Some were also successfully released twice, first at the date mentioned on VHS format and various years later on DVD.
The vast majority of Queen's music videos were released as the partner of a compilation or a live album, so there is no need to comment on sales distribution among the original albums as they are really in line as products we previously displayed.
Pages:
Page

1
,
Page

2
,
Page

3
,
Page

4
,
Page

5
,
Page

6
,
Page

7
,
Page

8
,
Page

9
,
Page

10
,
Page

11
,
Page

12
,
Page

13
,
Page

14
,
Page

15
,
Page

16
,
Page

17
,
Page

18
,
Page

19
,
Page

20
,
Page

21
,
Page

22
,
Page

23
,
Page

24
,
Page

25
,
Page

26
,
Page

27
,
Page

28
,
Page

29
,
Page

30
,
Page

31
,
Page

32
,
Page

33
,
Page

34
,
Page

35
,
Page

36
,
Page

37
,
Page

38
,
Page

39
,
Page

40
,
Page

41
,
Page

42
,
Page

43
,
Page

44
,
Page

45
,
Page

46
,
Page

47
,
Page

48
,
Page

49
,
Page

50
,
Page

51
,
Page

52
,
Page

53
,
Page

54
,
Page

55
,
Page

56
,
Page

57
,
Page

58
,
Page

59
,
Page

60
,
Page

61
,
Page

62
,
Page

63