Remaining Long Format – Part 2  – Music Videos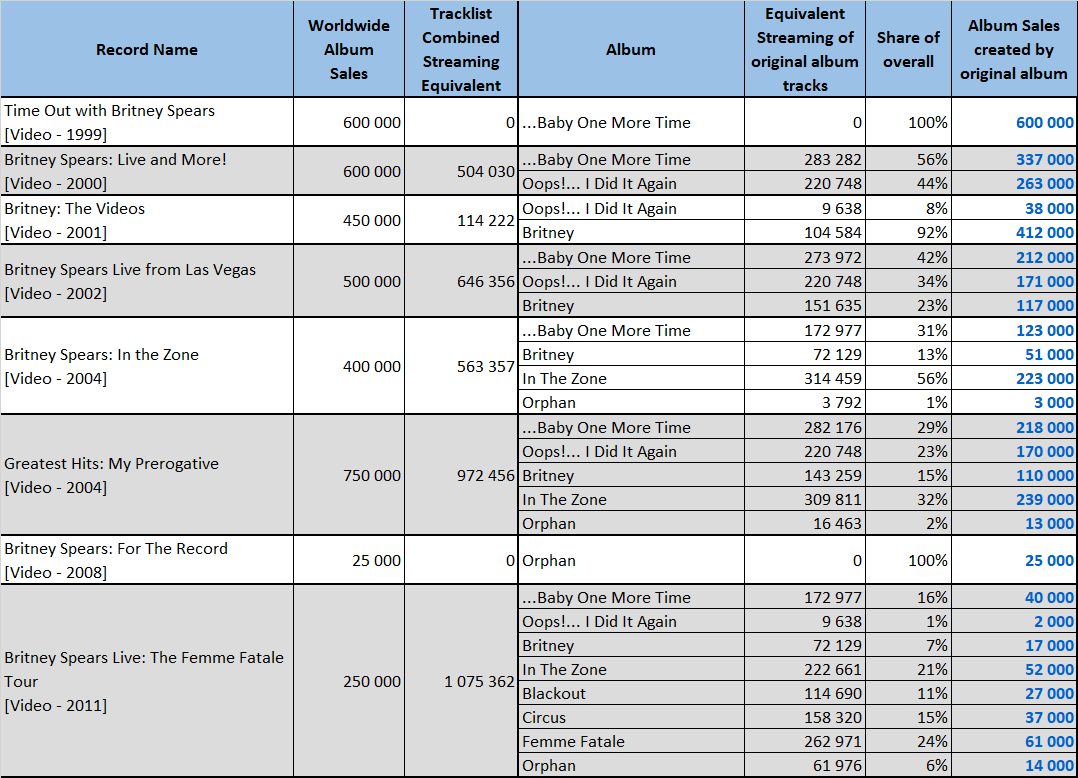 Labels do know that when a fan base is truly dedicated to an artist, the best exploitation to do is to release as many different products as possible. This is pretty visible in Britney's music videos release history as it contains more DVDs than the number of albums she issued. A couple of them are excluded as they are films / interviews rather than music-axed videos.
All of them have been pretty solid sellers, with a cumulative tally of 3,58 million units sold, a rare number among pop acts. Just like the case of compilations, sales origin is very spread over all her albums, each of them contributing to the jigsaw.
Pages:
Page

1
,
Page

2
,
Page

3
,
Page

4
,
Page

5
,
Page

6
,
Page

7
,
Page

8
,
Page

9
,
Page

10
,
Page

11
,
Page

12
,
Page

13
,
Page

14
,
Page

15
,
Page

16
,
Page

17
,
Page

18
,
Page

19
,
Page

20
,
Page

21
,
Page

22
,
Page

23
,
Page

24
,
Page

25
,
Page

26
,
Page

27
,
Page

28
,
Page

29
,
Page

30
,
Page

31
,
Page

32
,
Page

33
,
Page

34