Full Length related records Sales – Summary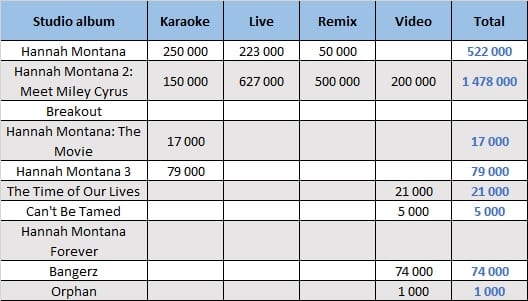 Here is the most underestimated indicator of an album's success – the amount of compilation sales of all kinds it generated. Due to the dependency of the sales of the original studio albums on these releases, they are a key piece of the jigsaw.
As expected, both the first two Hannah Montana albums lead the pack thanks to all live / remix / karaoke sets that emerged in 2007/2008. Combined those releases sold 2 million copies.