Streaming Part 2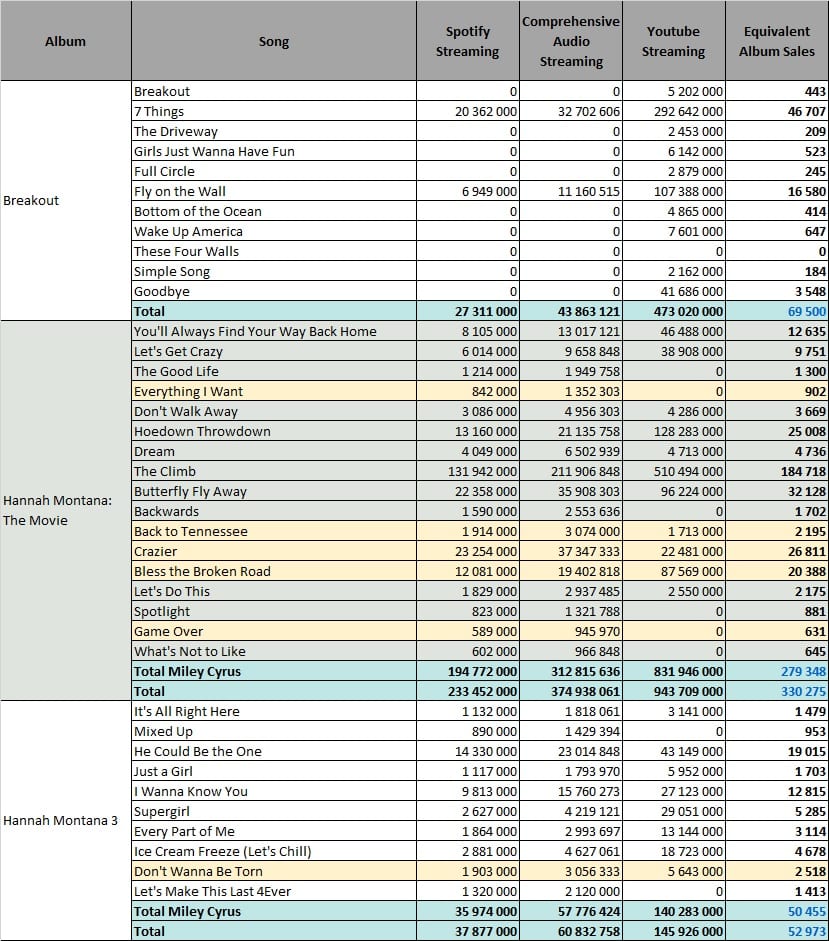 As we get into more recent releases it is normal that some songs have higher audio streams. Don't let that fool you though, nearly 132 million streams on Spotify for a 2009 song is absolutely massive, making The Climb a real streaming favorite. Added to its half a billion YouTube views, that song alone is responsible for 185,000 equivalent album sales.
Please note the two aforementioned Hannah Montana albums include songs that are not by Miley Cyrus, the ones in yellow, which is why there are two distinct totals.
Both Breakout and Hannah Montana 3 have modest streams in comparison although not too bad. They total respectively 70,000 and 53,000 equivalent album sales.