Remaining Long Format Part 2 – Music Videos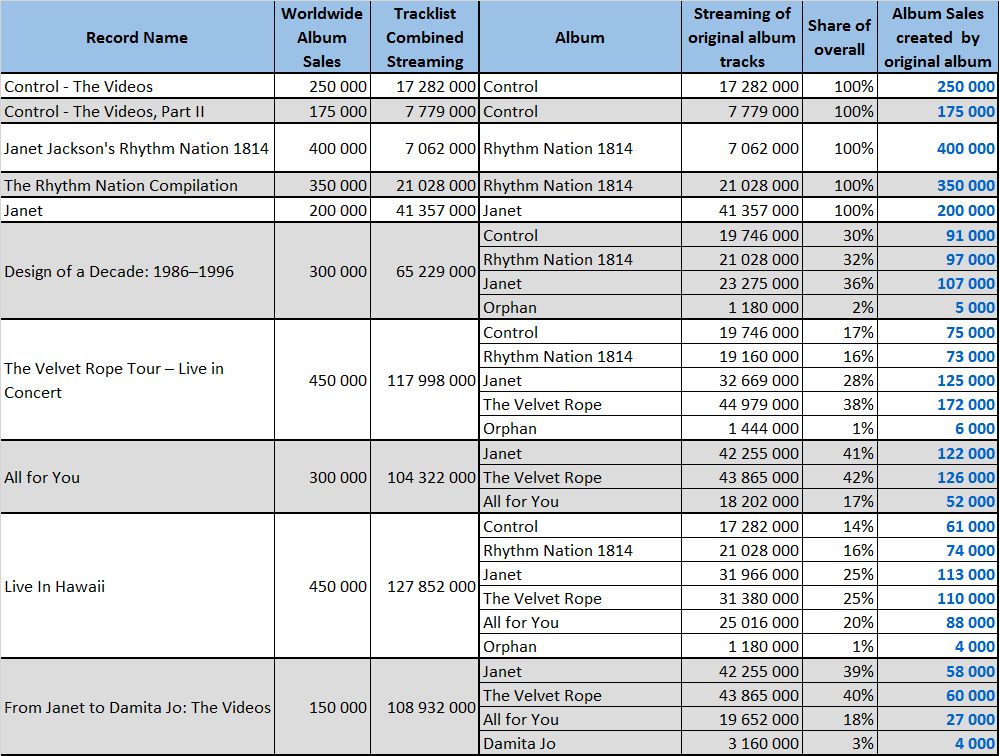 No doubt Janet Jackson sold a lot of albums and singles during her hey-days. She was proportionally even bigger in the music video format. Over the years, she issued 10 such packages, each selling 150,000 units or more.
The first five are themed as per a specific album, providing them an enjoyable comprehensive sales boost. The best example is the pair of Rhythm Nation 1814 VHS releases which moved a combined 750,000 units.
Following five releases are career-comprehensive, mostly driven by Janet. and The Velvet Rope hits. Will this be enough to push them respectively over 20 million and 10 million equivalent album sales once every format is factored in ?
Pages:
Page

1
,
Page

2
,
Page

3
,
Page

4
,
Page

5
,
Page

6
,
Page

7
,
Page

8
,
Page

9
,
Page

10
,
Page

11
,
Page

12
,
Page

13
,
Page

14
,
Page

15
,
Page

16
,
Page

17
,
Page

18
,
Page

19
,
Page

20
,
Page

21
,
Page

22
,
Page

23
,
Page

24
,
Page

25
,
Page

26
,
Page

27
,
Page

28
,
Page

29
,
Page

30
,
Page

31
,
Page

32
,
Page

33
,
Page

34