Streaming Part 2 – How to disappear completely?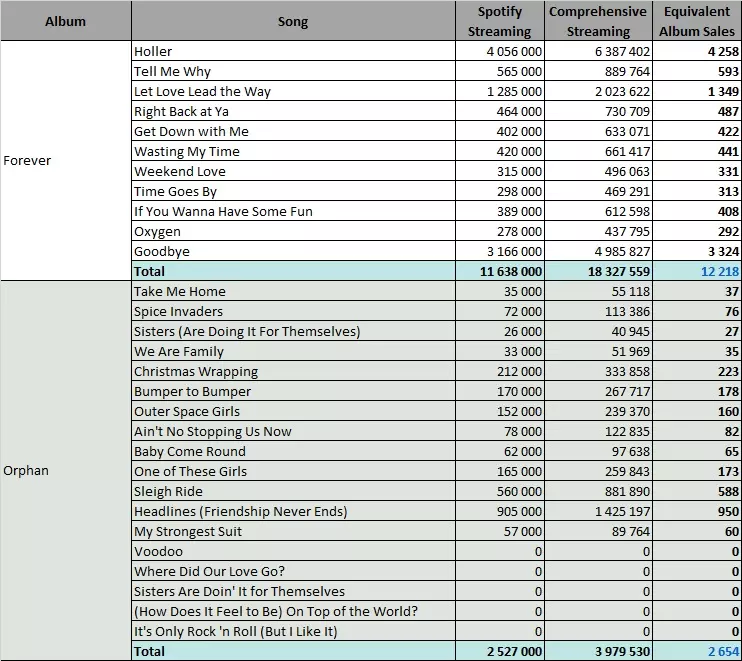 The initial bad reception of Forever remains just as cold today. Even Goodbye, once a bit hit, is far from being streamers favorite at 3 million plays only.
The awful results of reunion single Headlines are also horrendous in streams – at less than a million, this 2007 single has less plays than all album tracks from Spice.