Streaming Part 4 – Last & More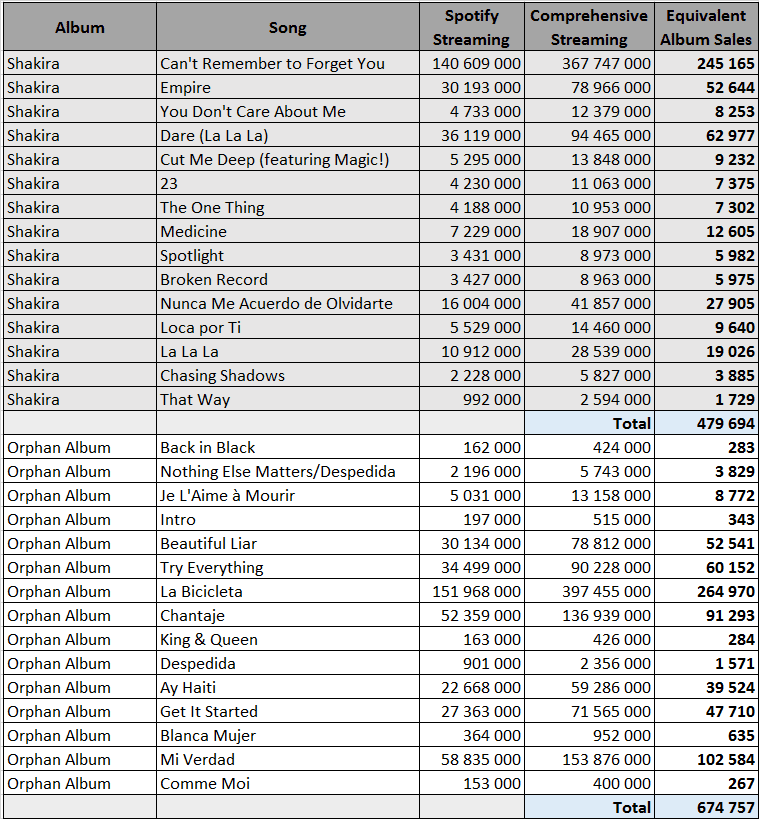 Her only album so far released during the streaming era, Shakira. wasn't very big on it, just like it wasn't big in album sales. It definitely performed better in streaming though with equivalent album sales at roughly half of the original album itself.
The Orphan Album includes Beautiful Liar as well as all new songs that came out very recently.