Streaming Part 2 – Taking Over the World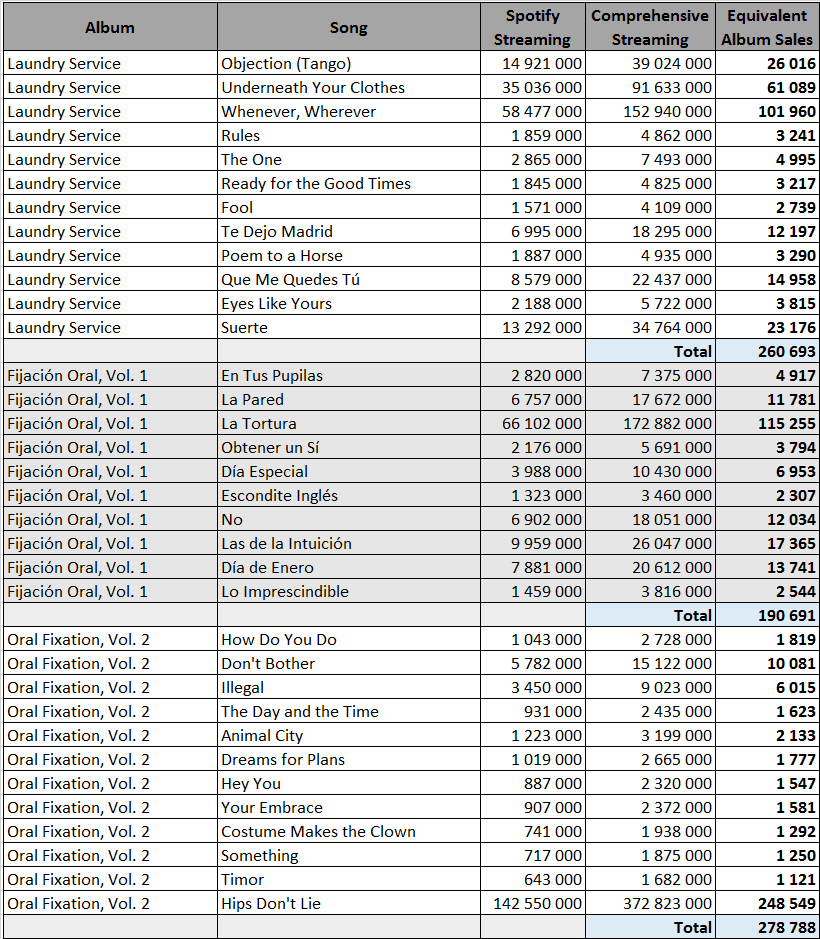 Unsurprisingly, Whenever, Wherever does even better than all songs from previous albums with a strong 58 million plays. Maybe more surprising is how well Underneath Your Clothes does and also how La Tortura tops everything from Laundry Service.
The leading song out of this pack yet is quite easily Hips Don't Lie. Up to 143 million, the song eclipses everything else from its parent album, representing nearly 90% of its total.