Full Length related records Sales – Beyoncé
In spite of issuing no compilation so far, Beyoncé has a full list of live albums and music videos released. She has been performing very well in that category selling several millions of DVDs.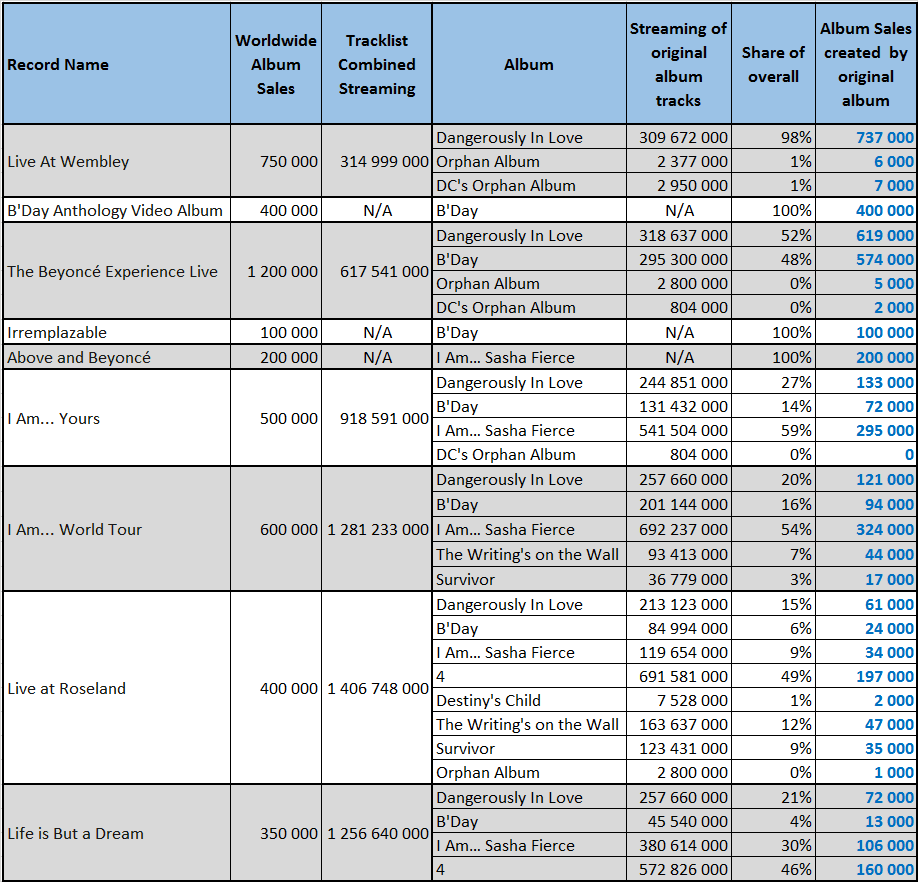 As albums are listed in chronological order, we can notice generators of hits from each package are first mostly Dangerously In Love / B'Day and then the likes of I Am… Sasha Fierce and 4 for latter releases. A few of those albums include some Destiny's Child songs too, most notably Live At Roseland.